The average niche job board has at least one hundred jobs posted a month. If you started charging employers $100 per job posting, that's $10,000 in incremental revenue every 30 days. Sounds pretty good, right? Leveraging job board software features like paid job postings can be a game-changer for your business. We're going to walk you through 3 key tips you can put into action to build, market, and charge for your niche job board job postings.
Before we dive in, let's start with the biggest issue employers face with each and every new hire. According to Glassdoor, "the average U.S. employer spends about $4,000 and 52 days to hire a new worker." Between background checks, marketing efforts, referral rewards, and job board postings, it's expensive to find the right candidate so employers are careful to make sure every dollar in their hiring budget is well spent. 
If you're a niche job board operator, then we don't have to tell you that you've already got the upper hand in the job board market. You've got a fantastic, high-quality, and targeted pool of candidates at your fingertips. As we know, the niche job board market continues to grow quickly and if you're already putting in the work to distinguish your niche job board from your competitors, you're in a great position. 
Here are 3 tips on how you can earn more cash through your niche job search website:
1 — Pick a Pricing Model
Whether you're marketing to a healthcare, veteran, or educational employer audience, it's important to understand which pricing model works best for them. The first question to ask right off the bat is, how many job postings does your target employer have a month, or a year? A handful, hundreds, or maybe even thousands? These are some common pricing models that might work for your job posting audience:
Single Duration-based Job Posting
Price range: $50-$500+ | Timeframe: 30 Days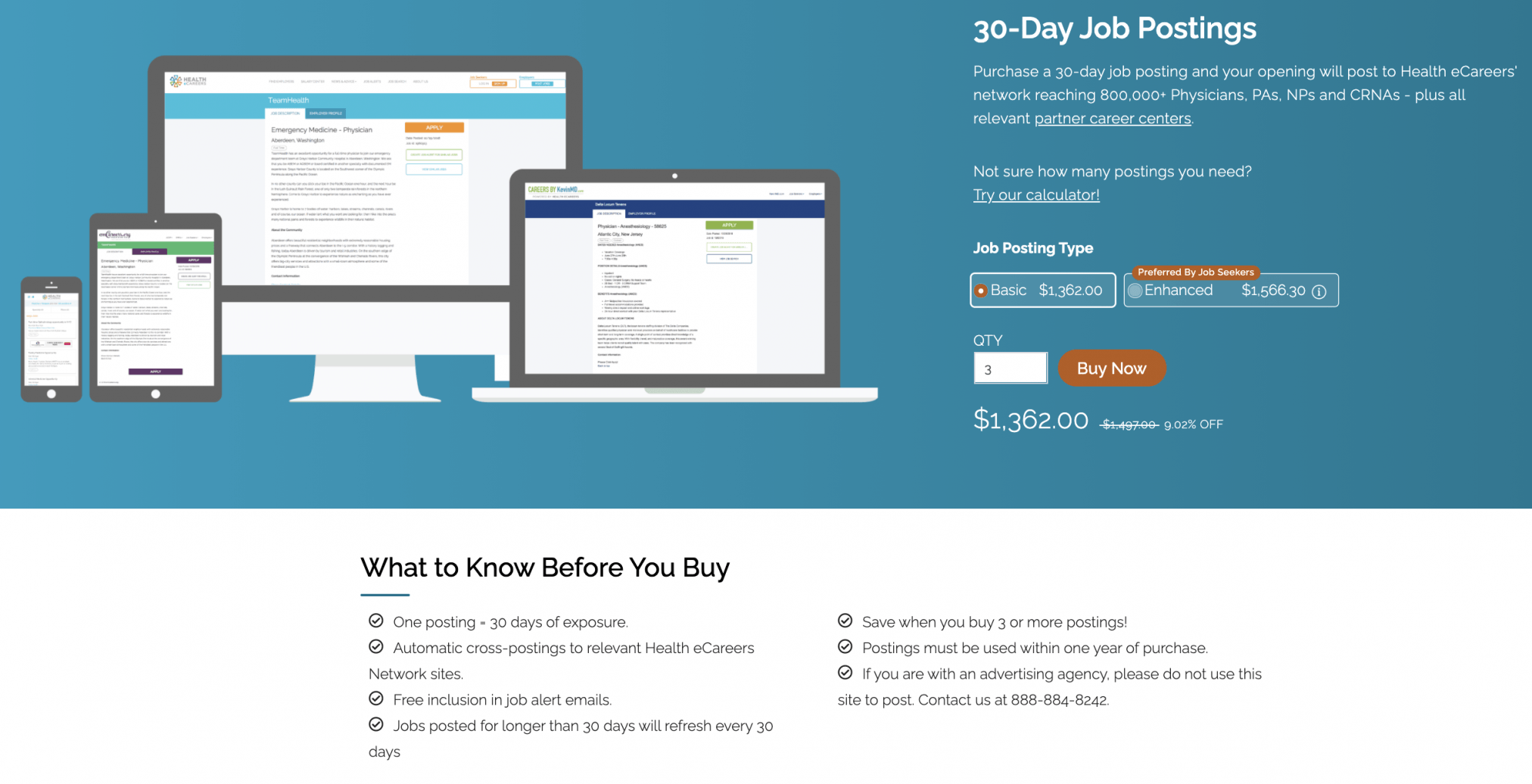 Credit: HealtheCareers
According to a 2019-2020 study by Jeff Dickey-Chasins at Job Board Doctor, 53% of job board operators rely on duration-based postings as their primary revenue source. This simple model can help you break into the world of paid job postings or evolve your current strategy. Paying for a singular job listing is a low-risk investment for an employer. However, it's a smart idea to offer duration-based posting bundles if you know an employer is considering paying for more than one job listing. Check out Diversity.com's vast selection of duration-based job posting bundles to see how they create packages for employers (commercial and non-profit) seeking black and minority talent at all skill levels—it may inspire you to slice-and-dice your offerings in a customized way that works for your target audience.
Subscription Model
Price Range: $800-$5,000+ | Timeframe: Annual basis

Credit: TechFetch
TechFetch is a "niche job board focused on the Information Technology community." For a bigger bang for an employer's buck, annual subscriptions come with many bells and whistles. If you subscribe to TF's annual subscription, not only do they share up to 500 job postings a year with their 2.5 million job seekers, but if you look at the fine print, they also offer interview assistance, social media promotion, etc. 
Consider offering a subscription model if your target employers want to post A LOT of jobs and have a bigger budget. It's also important to make sure you're ready to deliver. Subscriptions require consistent communication with employers including customer service, results reporting, and technology maintenance.
CPC (Cost Per Click) // CPM (Cost Per Impression)
Price Range: $2-$1,000 | Timeframe: Ad-Hoc
Jeff Dickey-Chasins at Job Board Doctor found that 24% of job board operators rely on CPC offerings for revenue (Download the 2019-2020 Global Recruiting Site Trends Survey by Job Board Doctor to learn more about this year's job board trends). While not as popular as the duration-based posting model, it has more than doubled in job board operator use in the last year. 
For example, LinkedIn used to have a fixed price plan of $495 for 30 days for one job posting. Now they operate on an engagement-based (CPC / CPM) model. In simple terms, this is how it works:
Cost-per-click (CPC): You pay when people click on your

LinkedIn ad

. This is a great option if you want to drive valuable traffic to your page and earn leads.
Cost-per-impression (CPM): With this model, you pay for every 1000 impressions. When people see your ad, you pay for them to view it, but not interact with it. The goal with these types of ads is to drive brand awareness. 
Credit: Webfx.com
2 — Brag about your numbers
As we mentioned, it's expensive to find and hire a new employee. After picking a pricing model, your biggest challenge is to prove why an employer should pay to post a job listing on your niche job board. That's why it's essential you paint the picture of what success they'll achieve—for both prospective and returning employers. There are many ways to "brag about your numbers," and we think HospitalCarrers.com does a fantastic job at this.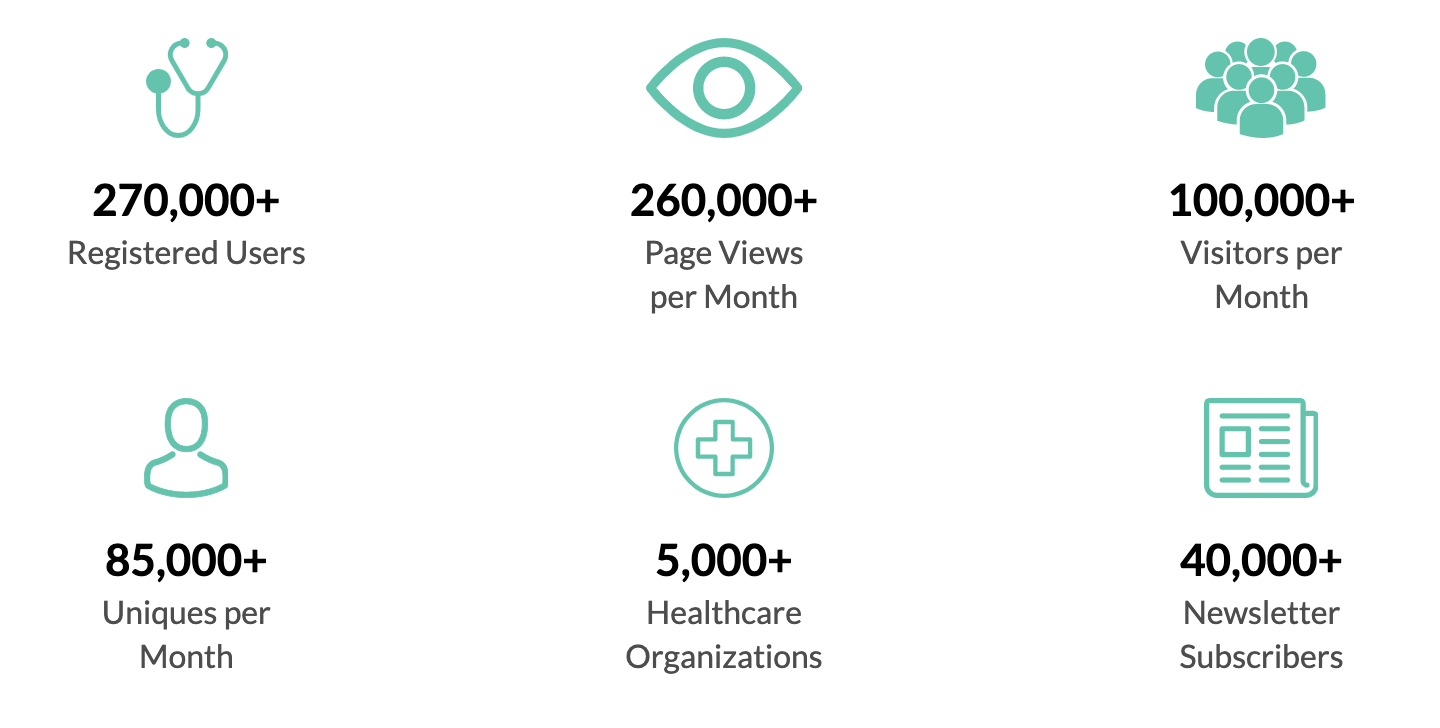 Highlight the activity, engagement, community, and connections you have. Make your job board work harder for you by leveraging its backend analytics. This is the GOLD employers can't see by just visiting your website. 
Take it a step further and zoom in on your job seeker candidate demographics, like below. The easiest way for an employer to justify their hiring budget is to see that your job board is an easy and obvious pick.

Also, brag beyond the numbers—pass the mic over to happy employers who have successfully listed their jobs with you. Testimonials are an excellent way to showcase a living case study of how your paid job posting helped employers reach their hiring goals. For example, WayUp, a job board featuring internship opportunities, resources, and trends showcases soundbites and a short 1-minute video testimonial.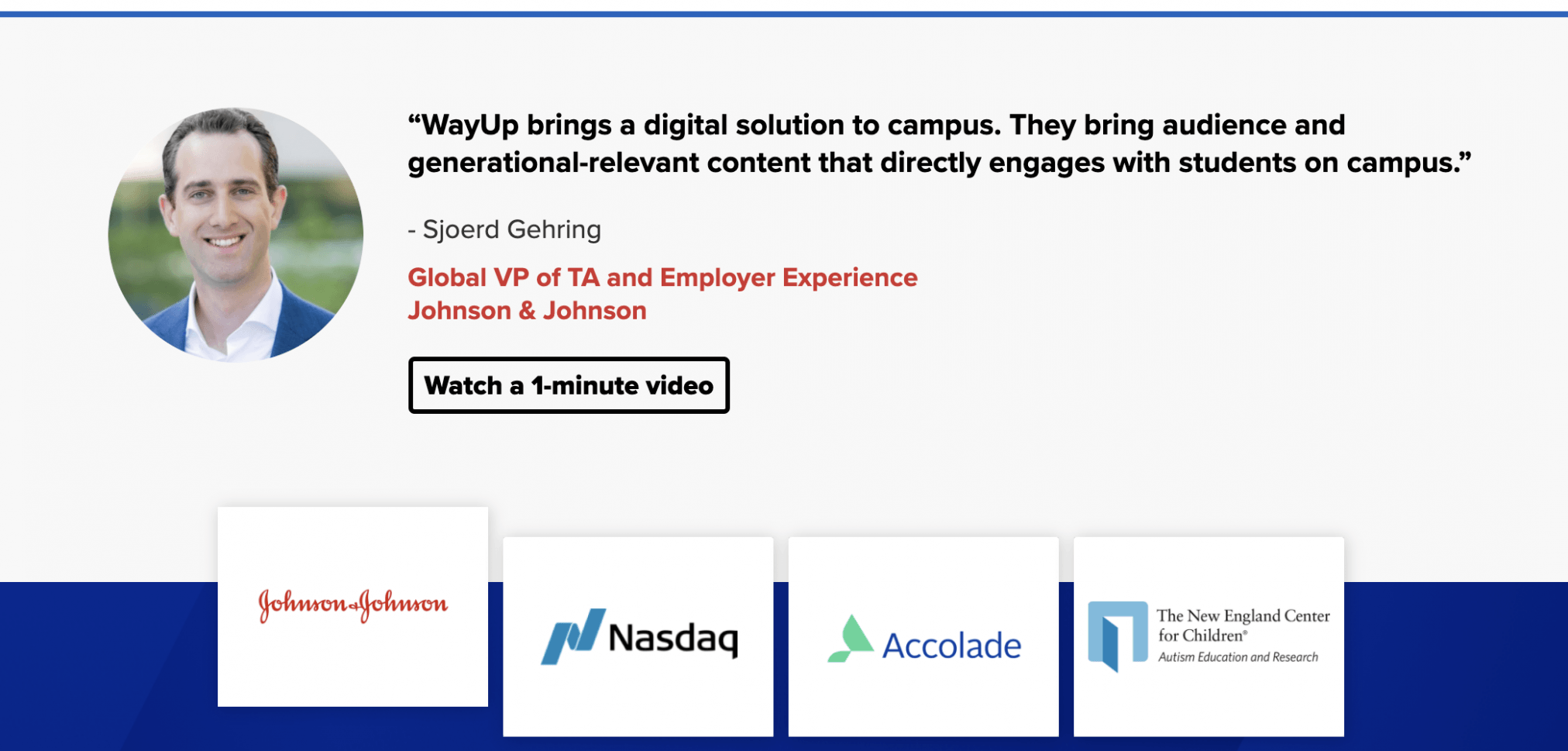 Bragging about your success is a great way to grow your job board and earn incremental revenue each month. Demonstrate why your niche job board is better than the competition's.
3 — Explore Revenue-Generating Features
If your paid job postings are a big hit, consider offering additional ways to creatively serve your employer audience. Here is how RecruitMiitary.com caters to their employer audience through supplemental paid job posting opportunities: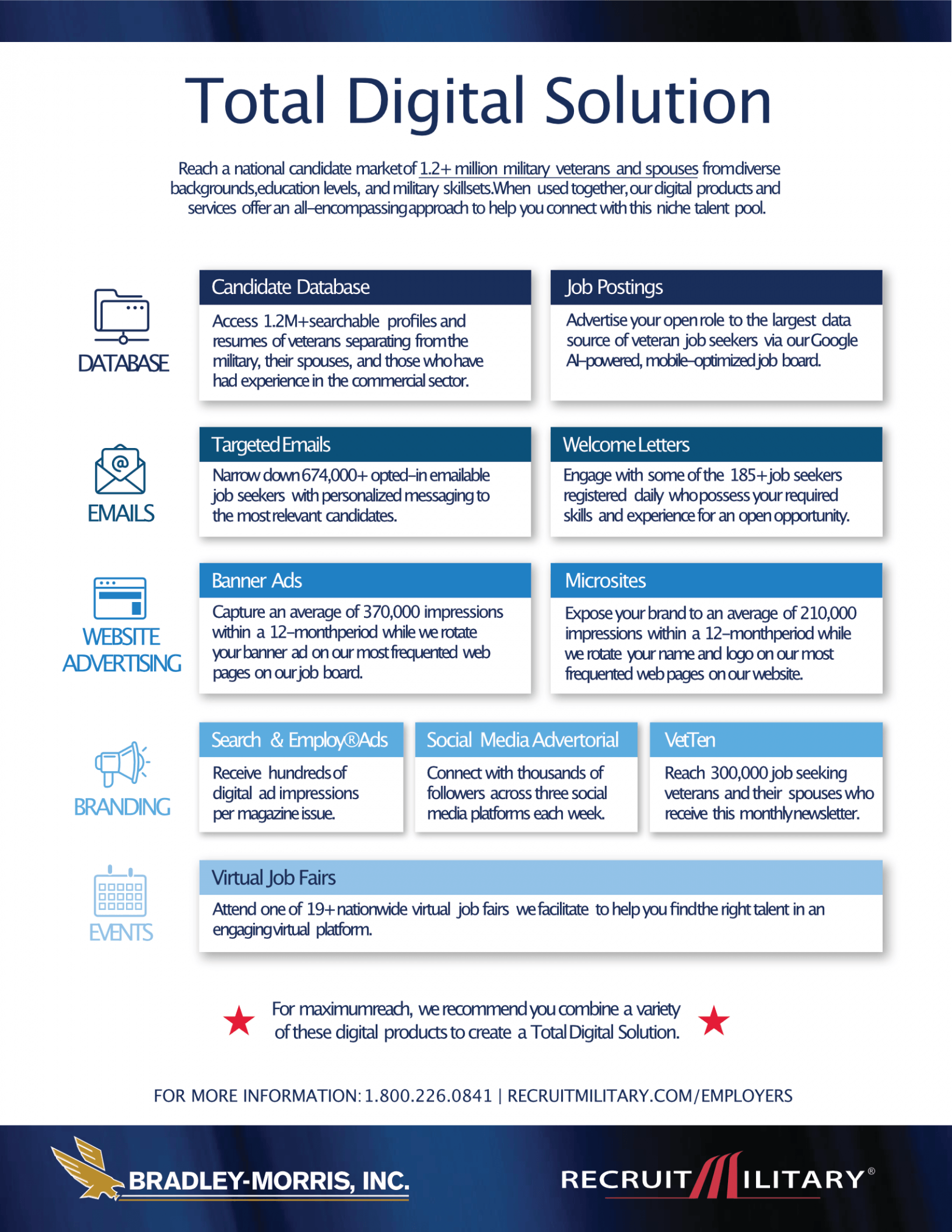 Credit: RecruitMilitary.com 
Other revenue-generating features include: candidate screening, interview logistics, paid knowledgeable resources + studies, copywriting, branding services, targeted outreach, in-person job fairs, etc. 
Before you start adding more paid job posting features onto your job board platform (if you're using a third-party app), here are some things to think about:
What other paid services would employers be interested in? Don't be afraid to send a survey to your current employer audience. Ask them what they want. They'll appreciate that you're exploring ways to better serve them.

What's your growth budget and resource allocation? Some revenue-generating features require time and commitment, like the in-person job fairs. Be realistic about what you can commit to. 

What are your larger business goals? Are you looking for more revenue, to grow a community, build more partnerships, groom it for selling? Make sure the revenue-generating features you explore map back to your larger business goals.
Are you ready to help niche-focused employers find better candidates? Capitalize on this incredible moment to help employers and job seekers navigate their niche-focused business and career…all while you earn an extra $10k each month. Your niche job board has the potential to be a win for everybody, across the board. 
Want to go deeper? Learn other ways on how to monetize your job board aside from paid postings.