Hi everyone!
It is always a blessing to have someone who thinks of your needs. And we here at SmartJobBoard always listen to you and your wishes, trying to make your everyday job board life a little easier update by update 🙂
This update does just that! You will definitely like these new enhancements, as they are for you- the job board admin!
Let's dive into the details of each new addition below.
Export selected listings or users
Now you have a chance to filter down and export only needed jobs, resumes or users via admin interface. No more dealing with the data you don't need! It makes exchanging your data with other platforms so much easier.
Wanna see it in action? Then go to your admin panel> Job Board> click on any needed section (Job postings, Resumes, Employer profiles, Job seeker profiles, Job Alerts) and click on the Export button. Once you click on it, you will see a pop-up notification, which will ask you "Export these (#) jobs?"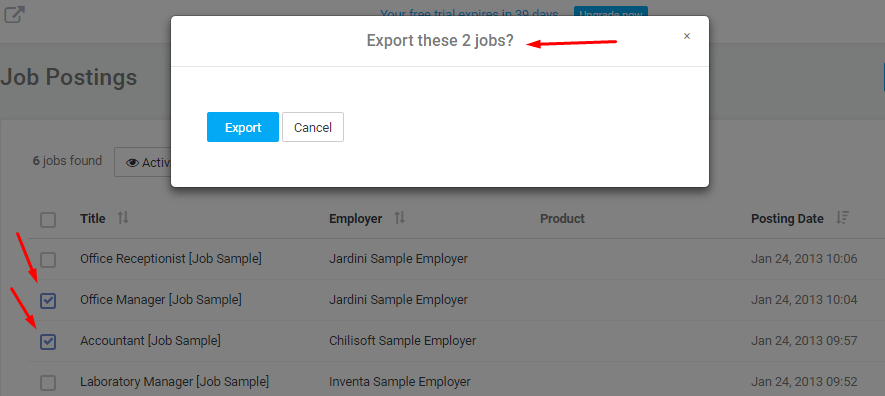 The system will export those listings/users which you have selected prior or will export all listings/users, in case if you didn't' select any before the button click.
There is also a nice addition to the Exported data: it includes a Registration Date for employers and job seekers.
Advanced XML feed
There is a Standard XML feed now, which you can easily use to distribute your jobs. It includes all the fields (which might be missed in other formats) and all jobs (including imported). You now have more freedom in distributing more of your jobs' data via XML feed 😉
Please take a look at it here in the admin panel > Settings > RSS/XML feeds: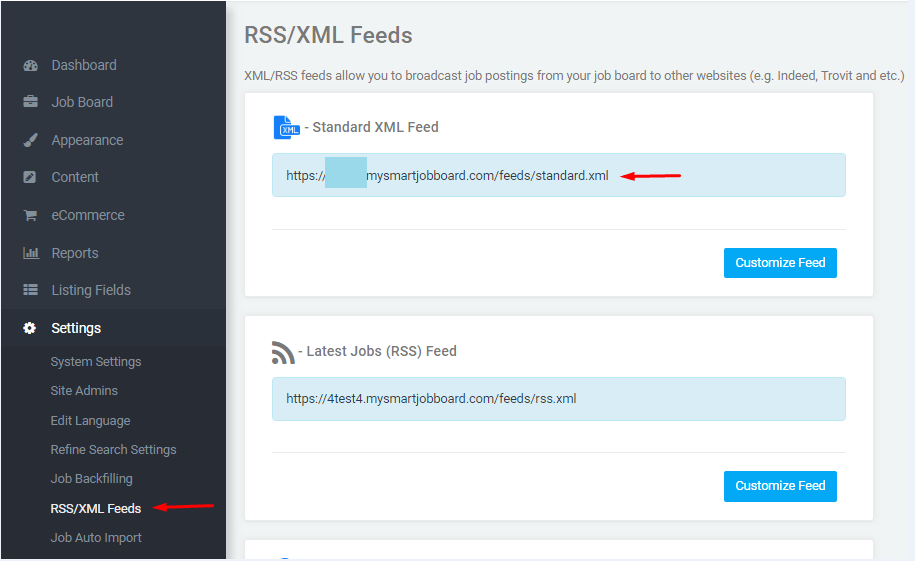 Edit job Posting Date in admin panel
I'm sure many of you have experienced it at least once when Employers contact you requesting to renew their jobs to make them look like new. But you couldn't do it, without deleting the job and creating it again. Well, now you can! 🙂
You can easily change the posting date of a job in the admin panel: Job Board > Job Postings > select any needed job > find Posting Date field > choose any date: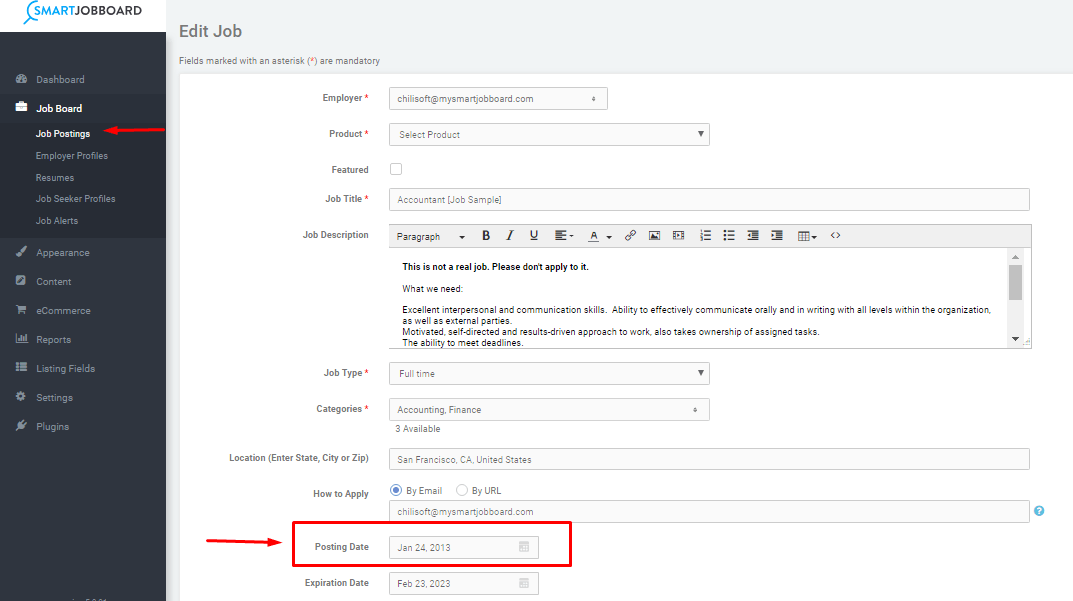 I'm sure you will appreciate this new addition, as it now makes it so easy to repost already existing jobs on your site and make your Jobs page look fresh again.
Now hurry up and check out this cool update for yourself! Go and be convinced that this is what you needed all along 🙂 Meanwhile, we will be here, working hard on new surprises and improvements- all for you!