Hey SmartJobBoard family, we have some fantastic news for you!
We've just rolled out an awesome update to our platform, making job searches even smoother for job seekers.
Introducing the Smart Suggestions functionality!
We understand that finding the ideal job can be a challenging and time-consuming process. To make things easier, we've added this new feature to assist job seekers in discovering relevant job titles quickly and effortlessly.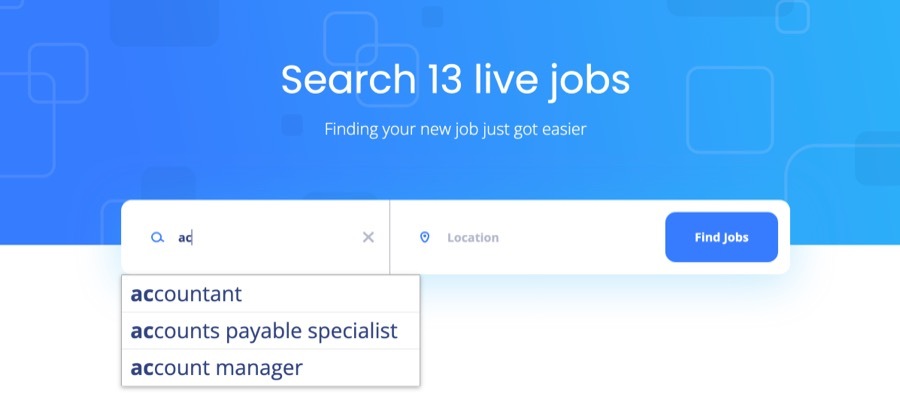 As users begin typing their desired job titles or keywords, our Smart Suggestions feature will generate a list of the most likely job titles based on their input. These suggestions are derived from the available jobs on your board and the most common searches by other users.
What does this mean for you as job board operators?
Superior user experience: Your job seekers will enjoy the intuitive search process, making it simpler to find fitting job titles with minimal effort.
Heightened engagement: The ease of searching for jobs will encourage users to interact more with your job board, resulting in increased traffic and activity.
Greater discoverability: The Smart Suggestions feature showcases a broader range of job titles, including niche or lesser-known ones, making them more visible to job seekers.
We're excited for you to experience the benefits of the Smart Suggestions functionality firsthand! We eagerly await your feedback and, as always, our team is here to help if you have any questions or need support as your feedback can potentially help shape future updates.
Your friends at SmartJobBoard!