Since the team at Smartjobboard is globally distributed, we are familiar with hiring for remote positions and we understand how remote job seekers look for them.
This was the genesis for creating some new functionality. We've essentially scratched our own itch so that it's now possible to post remote-based positions, and to search for them as well.
We now support Remote Jobs
Directly in the job posting form, a job posting can be defined as "remote". On top of that, employers can also select a preferred location for their positions (ex.: USA only).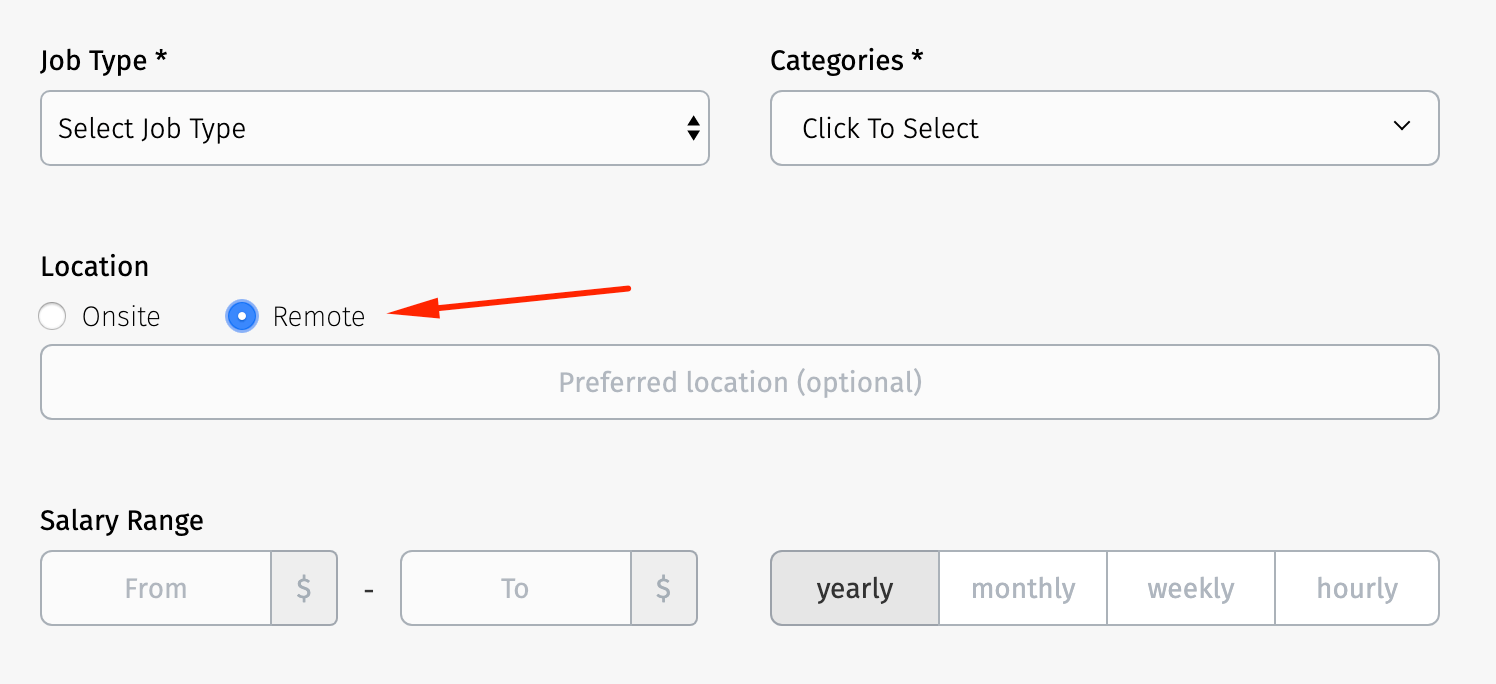 Job seekers can look for remote positions in two ways:
1. Specify "Remote" in the location search field.

2. Using the "Remote" option in "refine search" filter

Side note: Google for jobs is now supporting remote jobs! So, Smartjobboard will pass information about remote jobs to Google using structured data, which will increase your SEO, and the chances of these jobs being displayed on google.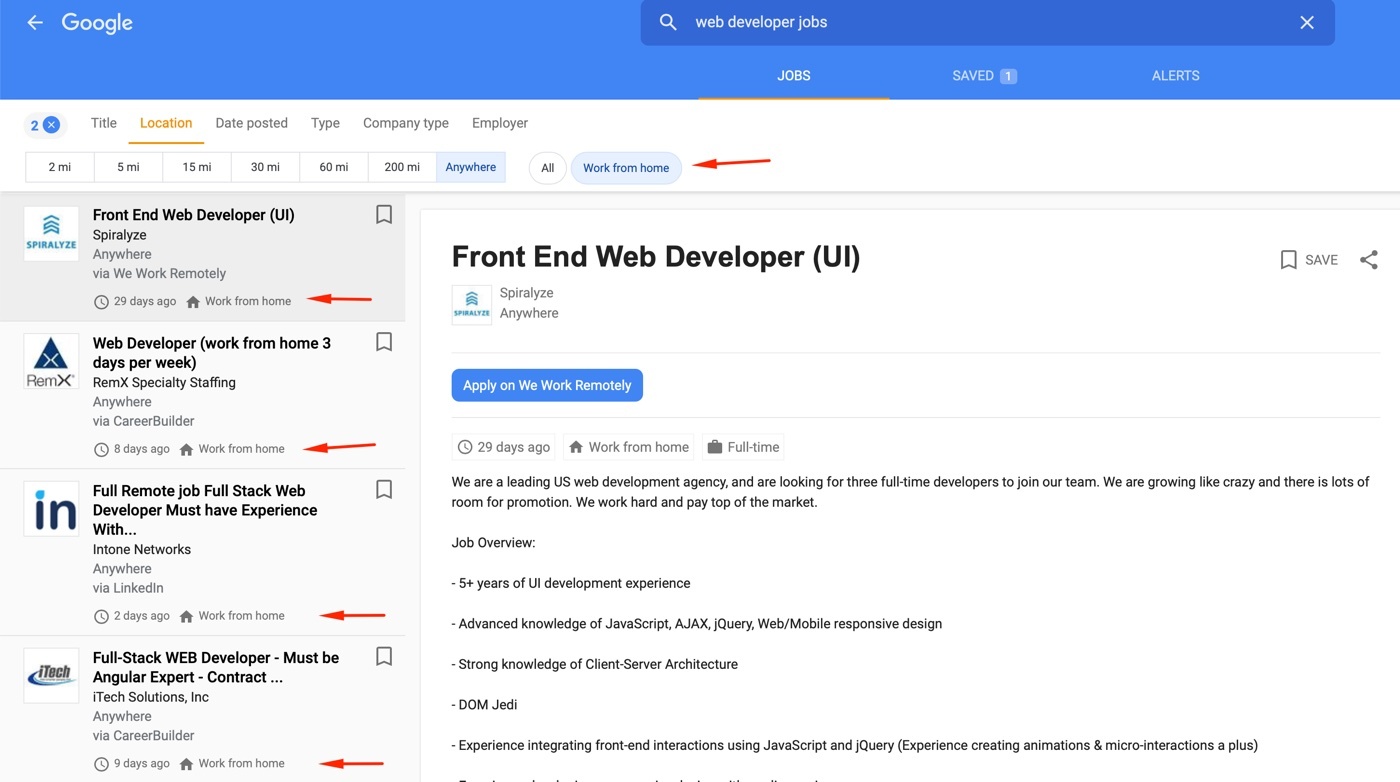 Custom fields in refine search filter
We understand that every job board is different and it is important to create a search experience specific to your industry. That's why we added the ability to add custom fields as "refine search" filters in this product update.
A good example of this is to add a "Skillset" field for resumes and then use it as a filter for search.
Just go to Settings > Refine Search Settings, and add custom fields for job or resume search.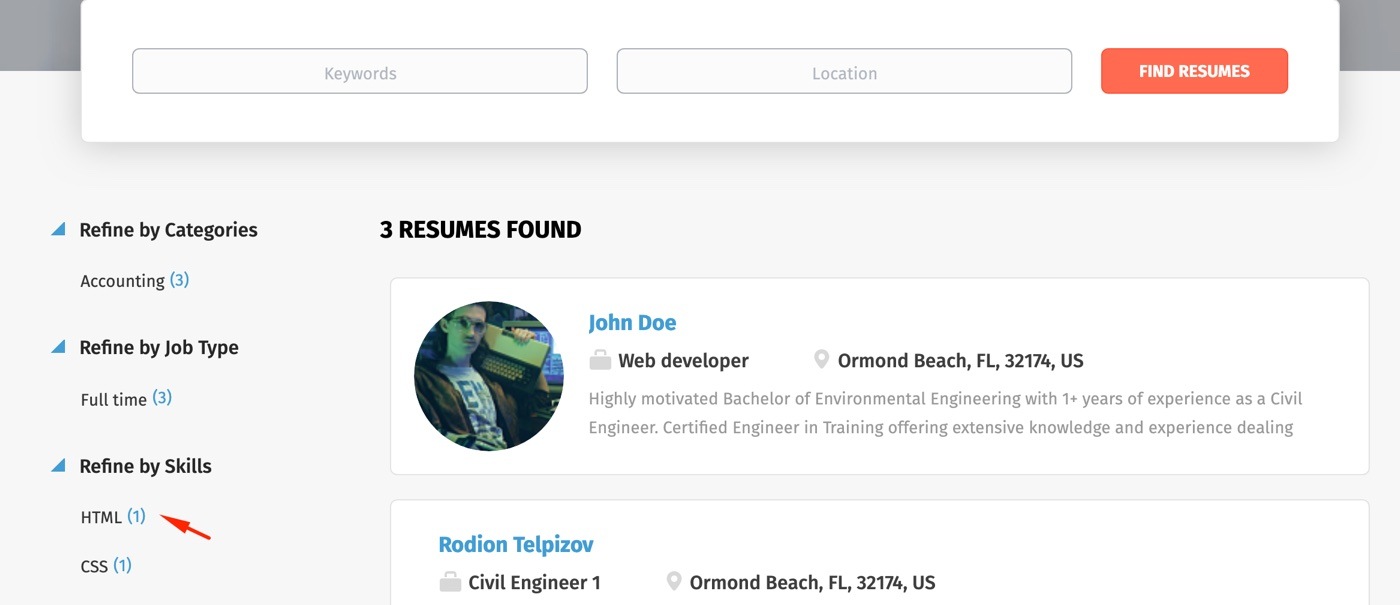 That's all for now, we'll keep you posted as we keep improving our job board software!