We're thrilled to announce the latest update to SmartJobBoard that we believe will make your employers' experience smoother and more intuitive!
Our team has been hard at work refining the way invoices are displayed for employers. We've streamlined the design and functionality to ensure that every employer can navigate and understand their billing details effortlessly.
One of the feedback points we frequently received was the need to showcase the jobs posted alongside the packages purchased. We listened! Now, each invoice will include a list of jobs posted with the respective package purchased.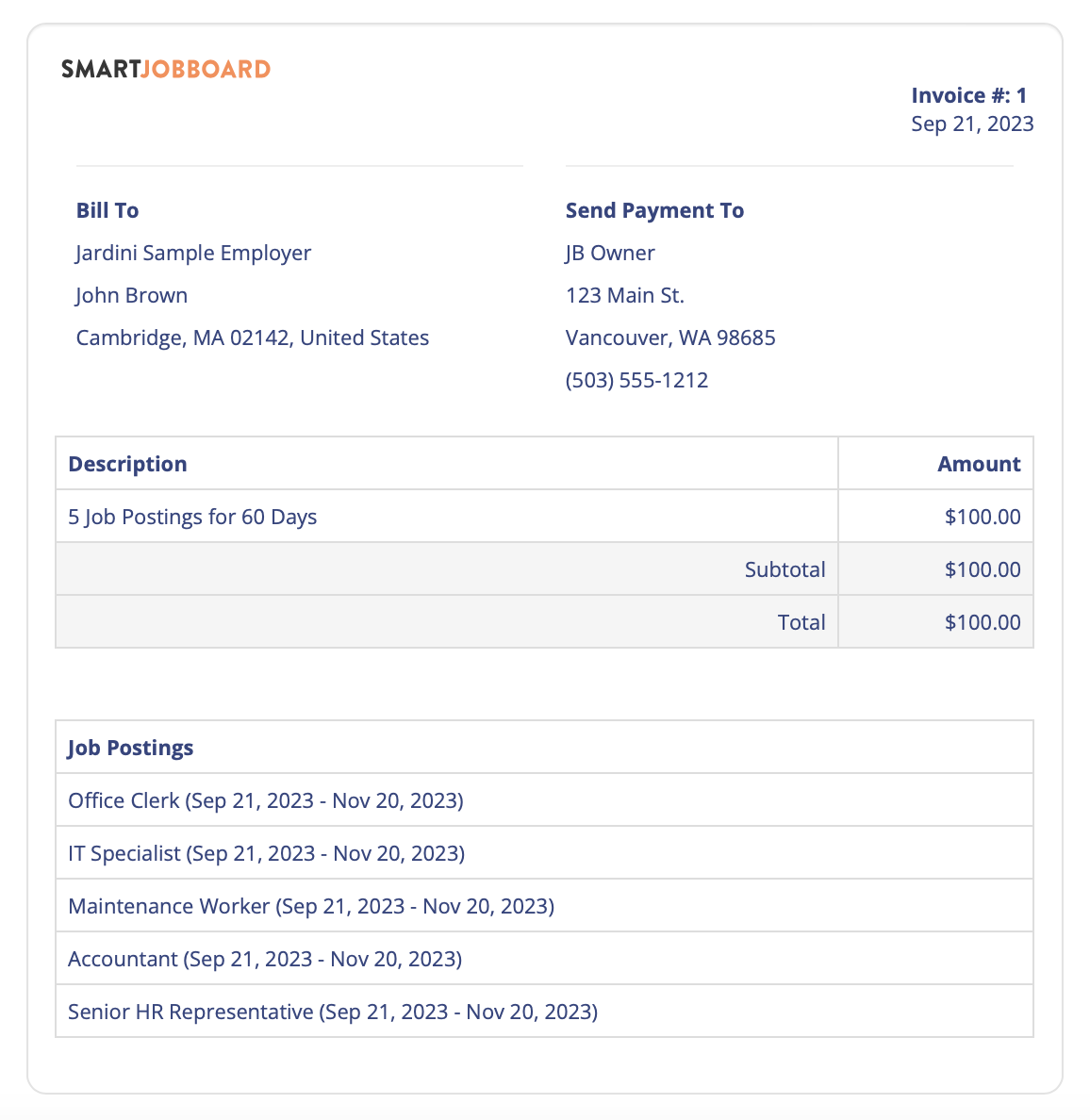 Why is this a game-changer? Employers often need to relay this information to their accounting departments, and having these details directly on the invoice simplifies that process tremendously. No more back-and-forth, no more digging through records. Everything's right there, crystal clear.
At SmartJobBoard, we're always striving to improve and evolve based on the feedback and needs of our customers. We truly believe these changes will enhance the user experience and make administrative tasks much easier.
Until the next update, happy job boarding!