A great way to start a new job board, or enhance existing one is to populate it with relevant jobs. Take a look at new SmartJobBoard Network job import.
Here at SmartJobBoard we've been working hard to offer an option to import jobs from our partner network to all our customers!
Update: November 18th, 2021
The jobs are only US-based at this time.
No jobs from our network are monetized.
It's a great option to populate your job board with jobs in case you experience a lack of job content
SmartJobBard's partners with other job board networks such as AppCast to get the jobs
It's possible to quickly and easily populate your job board by importing jobs from the network
Opposite to backfill jobs, these jobs will look like native (posted) jobs, will be included in job alerts to job seekers and also will be counted in jobs by city/state/category widgets.
The import can be enabled in Settings > Job Auto Import > SmartJobBoard Network.

You may specify different criteria such as job titles, industries, companies and locations to select the kind of jobs for your job board.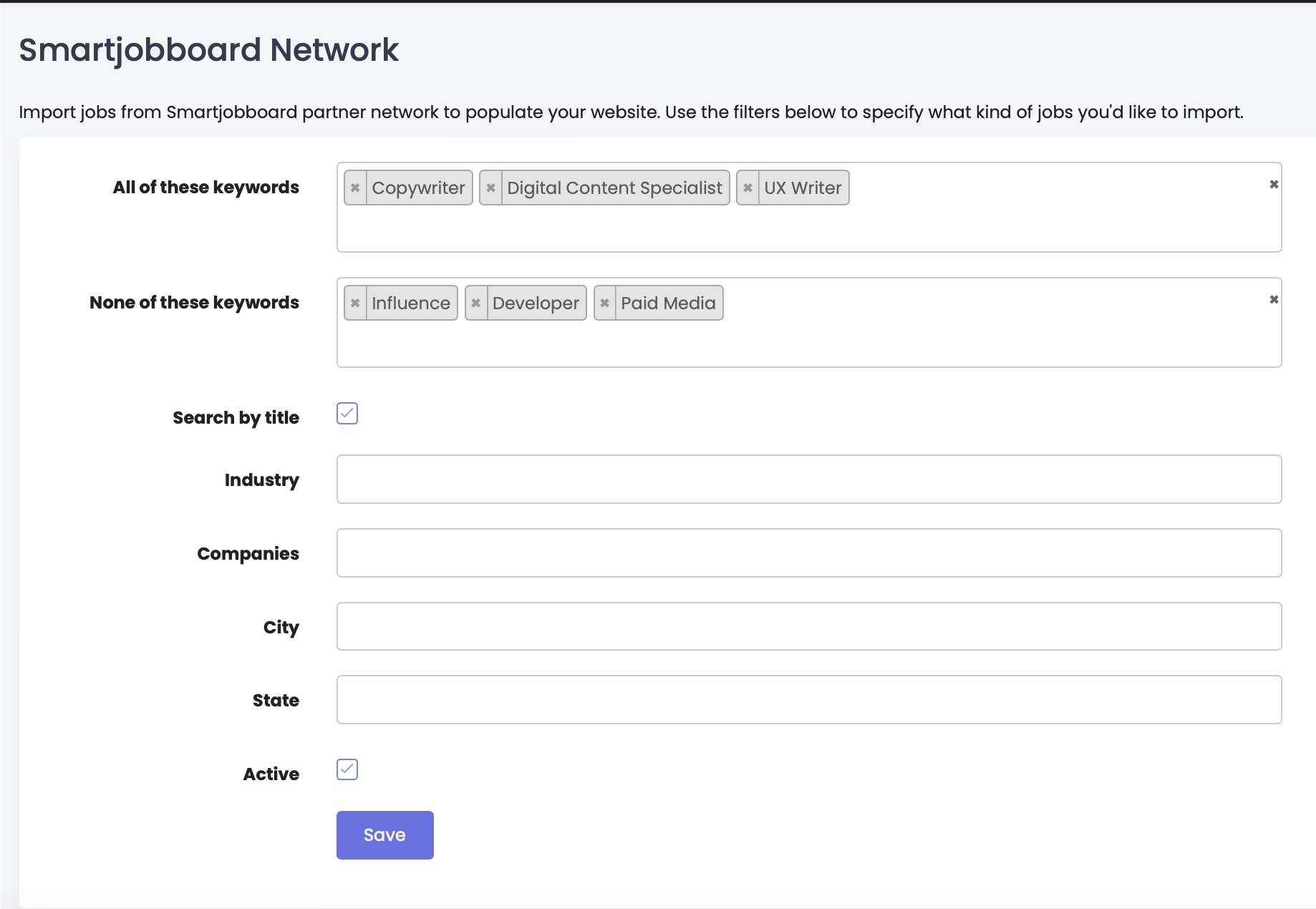 SmartJobBoard Network is only available with Premium and Enterprise subscriptions.
As always, thanks for taking the time to read our latest updates, and should you have any feature requests, please let us know as your feedback can potentially help shape future updates.