I'm going to be honest with you guys, I think this update is awesome! And you will see why: this time we have added Salary Range field, and Admin Notifications. Now let me dive into details of every part of this update below.
Salary Range Field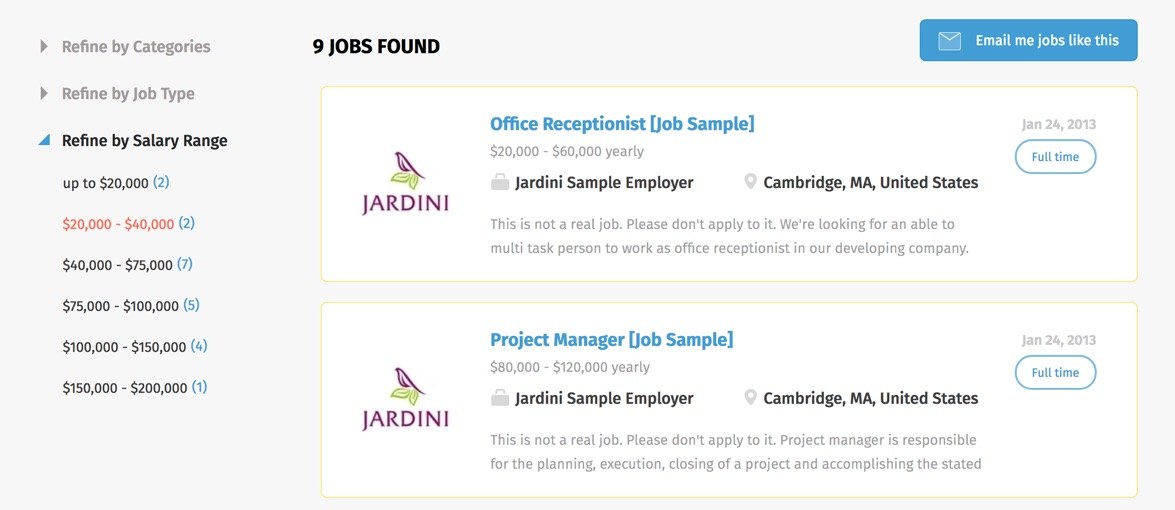 We know that some of you already have created salary field for your sites, and have been using it for some time now. You don't have to worry about creating one now and think what would be the best way to configure it. We took care of it for you! Our salary range field is user-friendly and easy to use : )
Just think about it, if your job board provides an ability to display salary range, it means:
Employers receive high-quality candidates, who are serious about the offer
Employers do not waste their time answering questions about the salary
Candidates know what to expect and don't waste their time on filling in application
Candidates can easily narrow down search results based on salary range and find relevant jobs instantly
Salary range field increases chances of your jobs to appear on Google Jobs.
Per Google's requirements we send salary data into Google Search Markup that will let Google know about your jobs' salaries.
XML Auto import also includes Salaries now, and you can import them if your source has salaries listed.
Are you convinced already? Regardless, keep reading 🙂
You as an admin can find this field by going to Listing Fields > Custom Fields > Job Fields> Salary Range. Choose whether or not you want to display this field by unchecking "Hidden", choose Currency you want salary to display in. And most importantly set Salary Filtering Ranges of your own choice: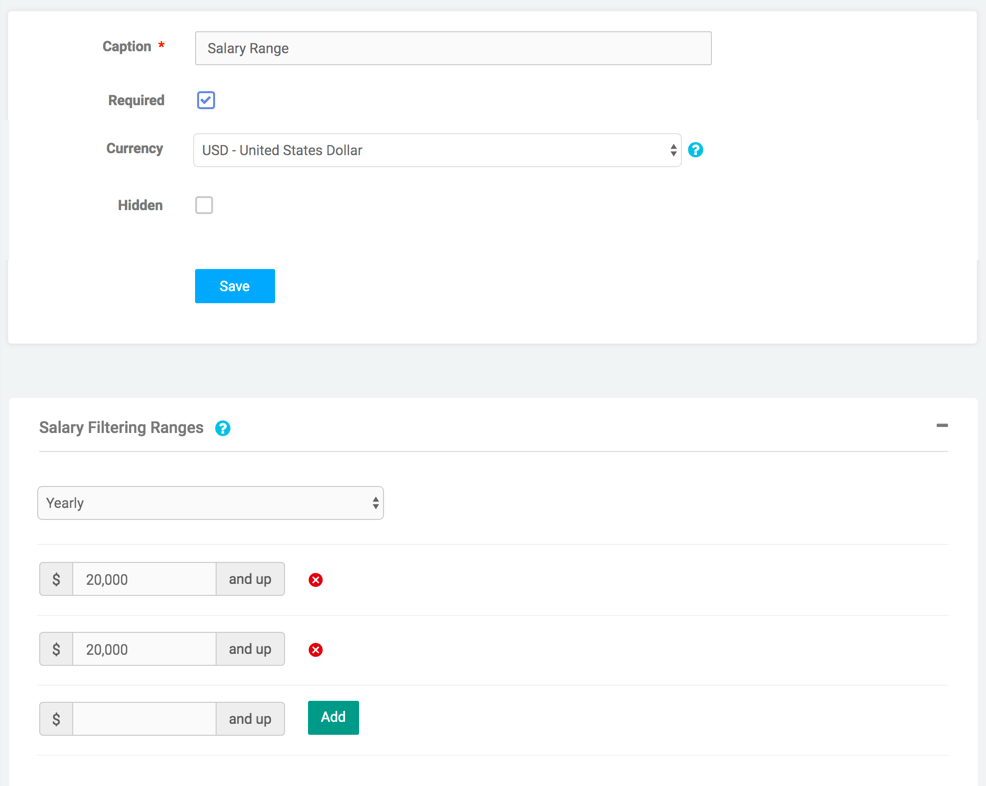 Our new Salary range field can be easily filled in by employers when they post their job listing: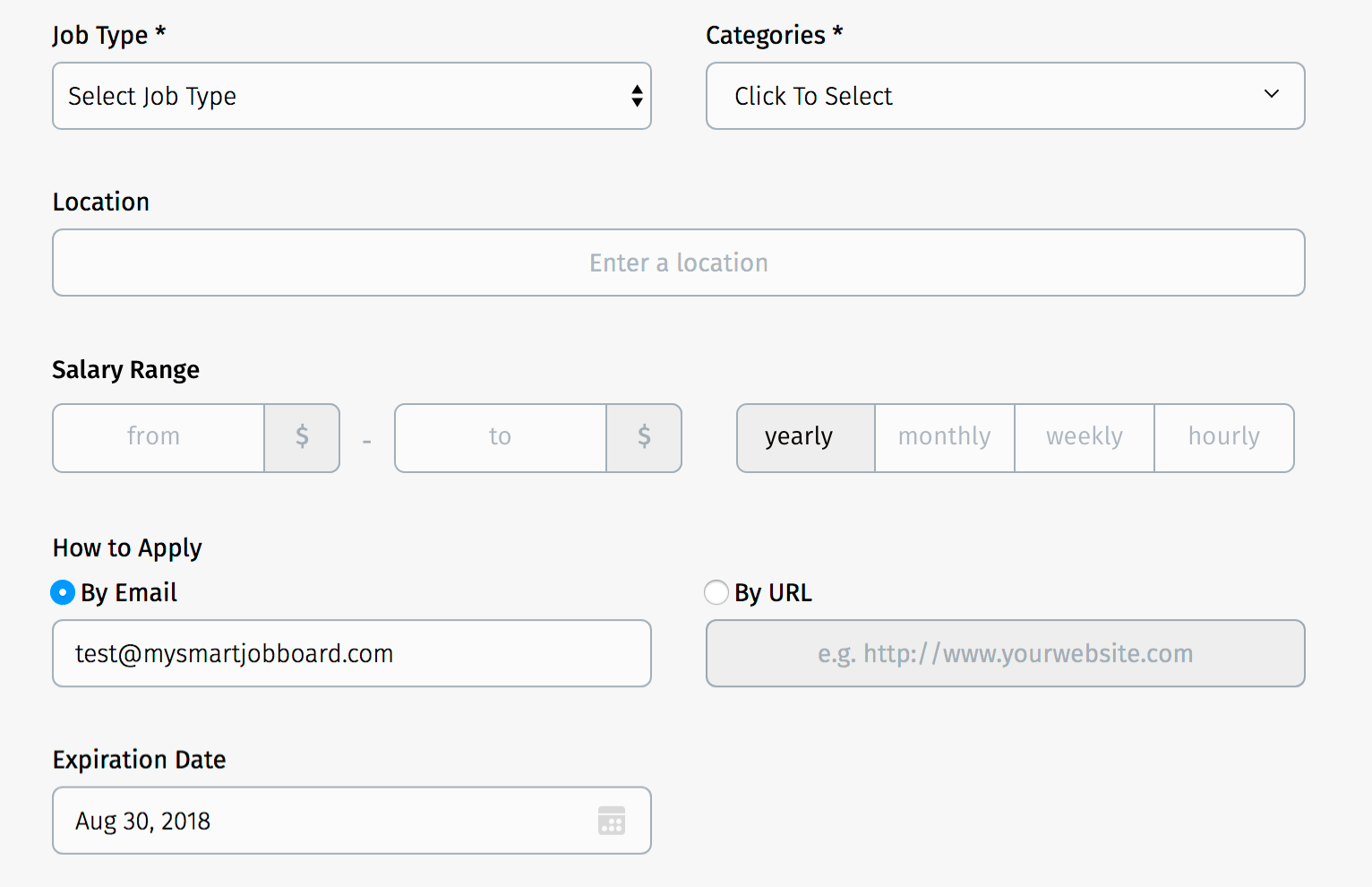 And it will display in a very user-friendly way on the job posting itself: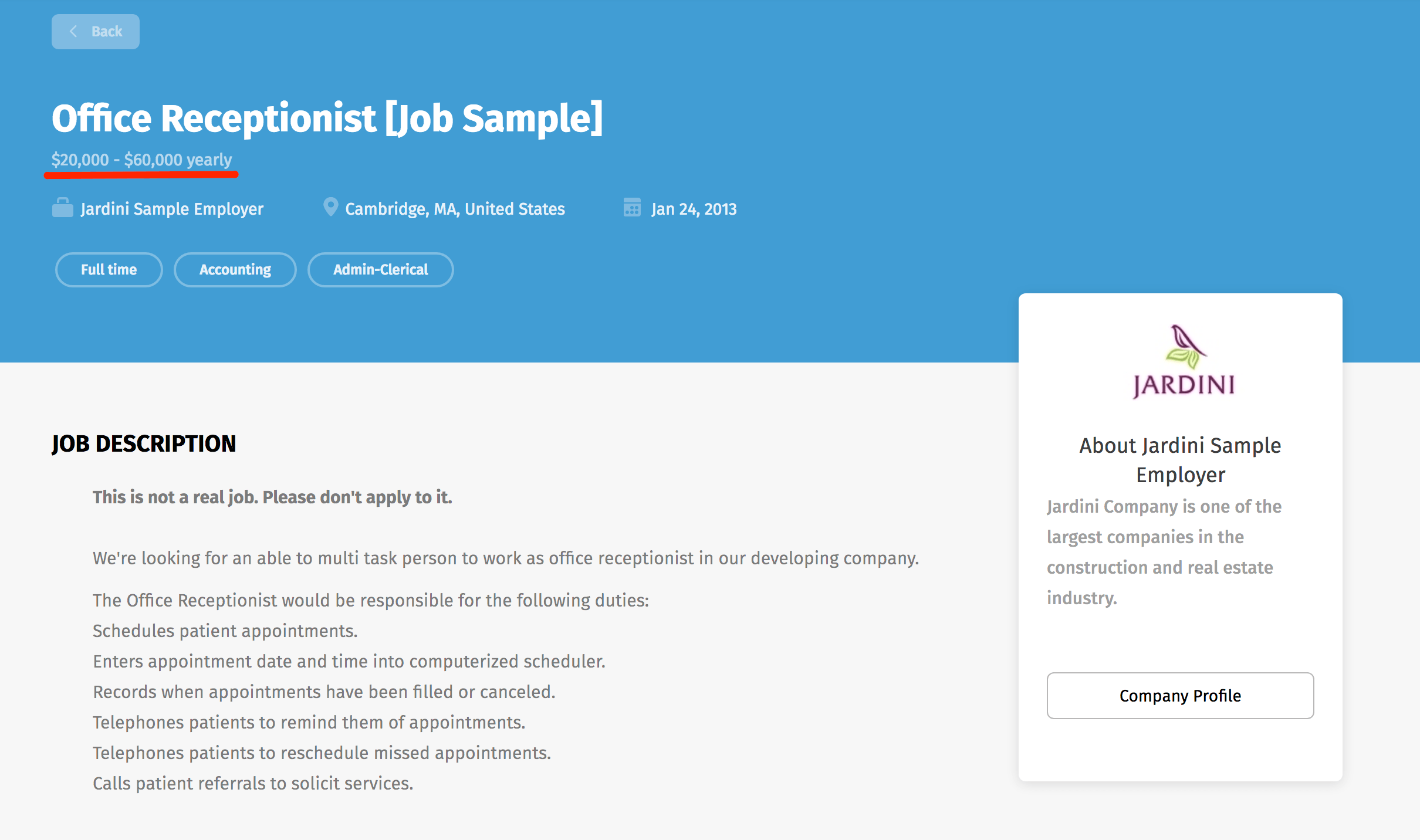 as well as search results page: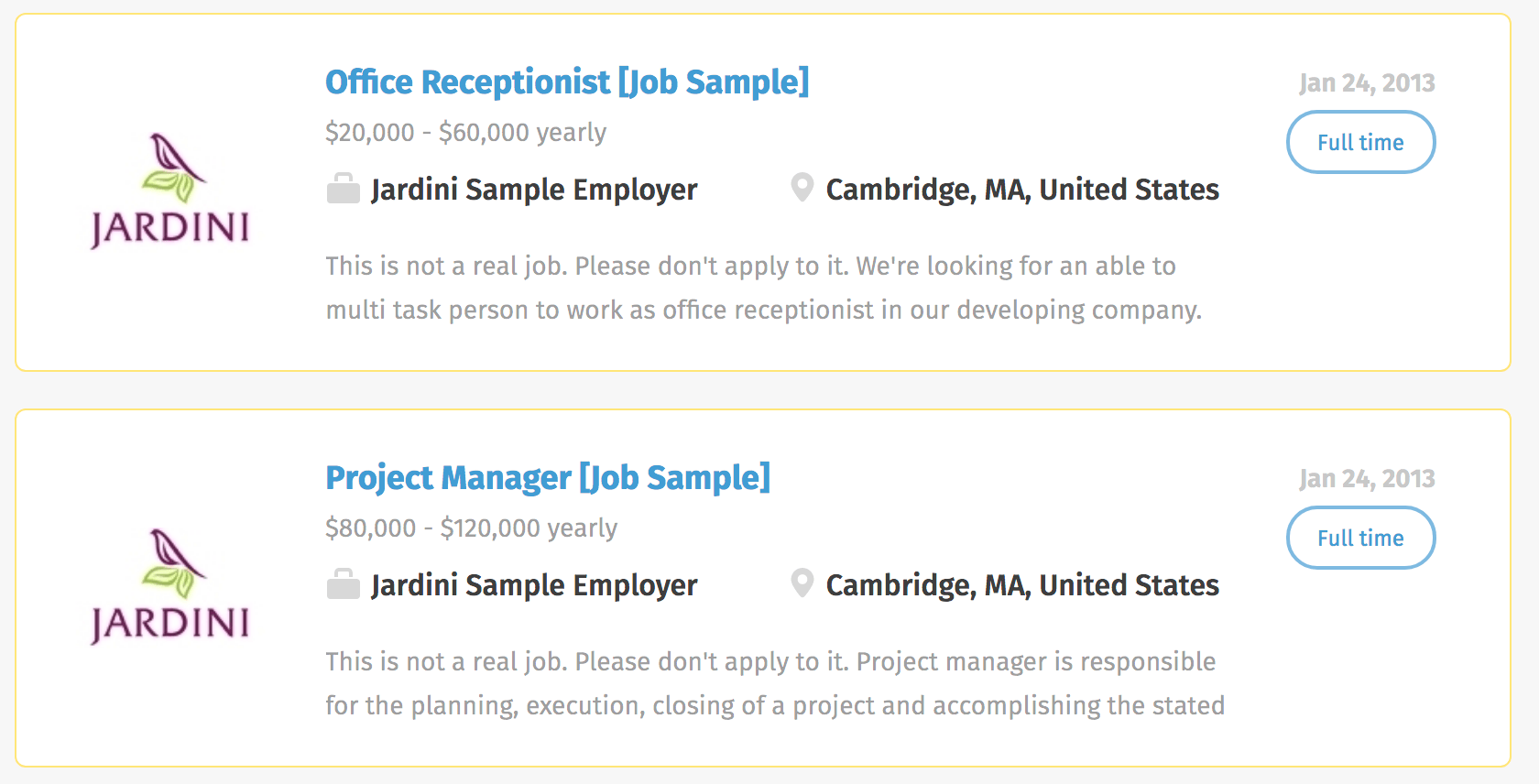 Besides, job seekers can filter down results based on the range they are aiming for: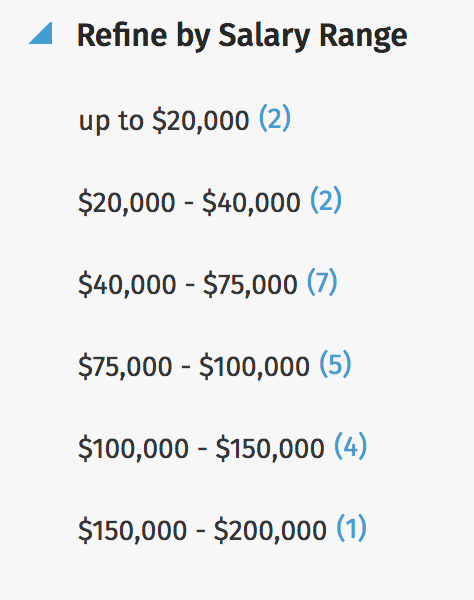 Admin Notifications
If you want to be a successful job boarder, it is important to know what is happening on your site 24/7. Nobody has got time to check backend every second and be conscious whether or not you have missed something, and worry you made your customers wait hours for action from your side.
Our team respects yours and your clients time and resources. So, worry no more! Just use admin notifications instead : )  These new admin notifications will allow you to keep your finger on your job board site's pulse, and get notified whenever there are:
        Job Posted
        Employer Sign Up
        Resume Created
        Job Seeker Sign Up
        New Order
Now, you will also be alerted even if an Employer account or Job listing require approval and activation from your side. You can forget about frustrated clients, who've been waiting for you to notice them and approve their account, job or an invoice.
In order to start getting notifications from the system, all you have to do is go to Settings > Site Admins, and configure Notification Preferences for any admin you choose:


I really hope you will like what we have prepared for you! And I'm sure you will appreciate all of the benefits of salary range field and admin notifications in your day to date job board life : )