Job boards often serve as an employer branding resource in addition to a job search tool.
Helping employers "tell their story" increases the value of a job board's proposition, making it the primary source of employment information in your niche and so increasing traffic.
The SmartJobBoard team is deeply committed in helping job boards to serve their goal better, so we added more tools for employers to create beautiful and informative company pages.
So now employer can add the following information to their profile pages:
Background Image – will be located at the top of a profile page and is a great way to give a general display of a company offices or people.

Social Profile Links – linking companies' social networks on their profile pages should certainly make them happier!


Photo Gallery – one picture is worth a thousand words, and many are worth so much more. By giving your employers a way to show their company life by uploading their photo gallery, can be a way to differentiate your job board.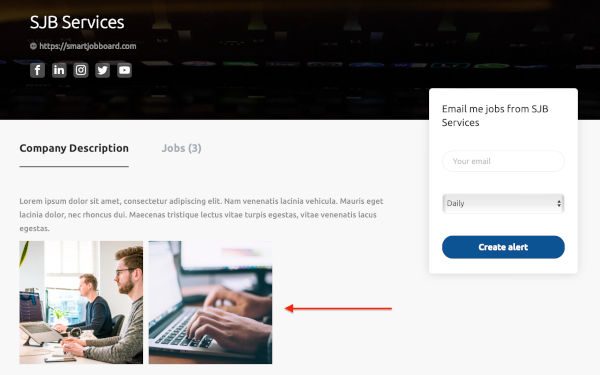 To enable these great capabilities go to Listing Fields > Custom Fields > Employer Profile Fields and enable the fields you find useful.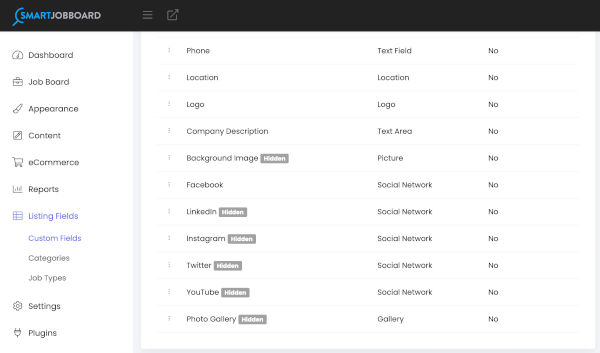 ---
As always, thanks for taking the time to read our latest updates, and should you have any feature requests, please let us know as your feedback can potentially help shape future updates.