Hey guys!
Did you think we forgot about you? 🙂 Never!
Day by day, our team works hard to make sure you have everything to get your job board site more successful.
And we really hope that you'll like the features we prepared for you in this update.
Please take a closer look at the main features:
Facebook Login
Facebook remains to be the most popular social media platform in the world. There are more than 79% of all internet users in the world that are using Facebook. And this number is increasing day by day.
Now your site can be very convenient to your users and allow them to register or login using their facebook accounts. You will become even more trendy with this new feature 😉
To turn on this feature for your site, you need to go to your Admin > Plugins > Social LogIn Plugin> Facebook and enter your App ID and App Secret.
These credentials can be received by creating an application in Facebook Developers Console. This is the link for your reference: https://developers.facebook.com/
When you finish adding these credentials in Plugins > Social Plugin Settings> Facebook, click Save: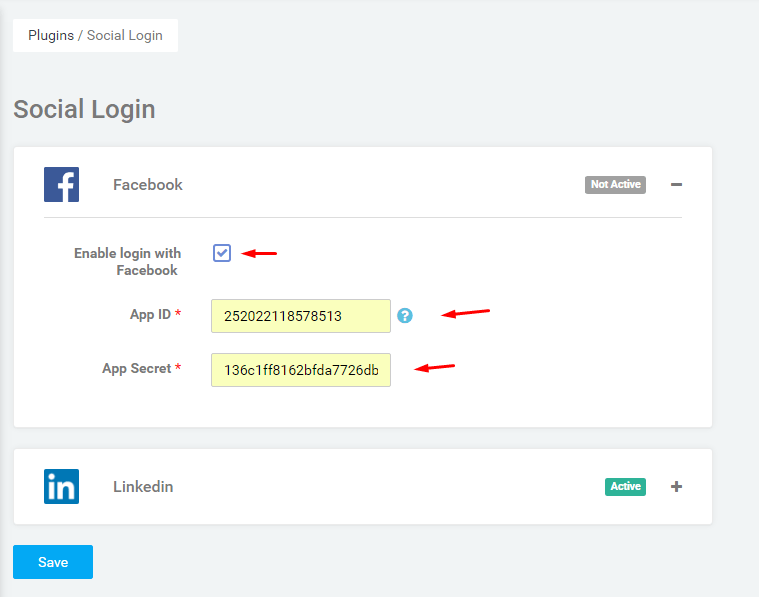 Congratulations! Now you can see Sign In with Facebook button on your homepage: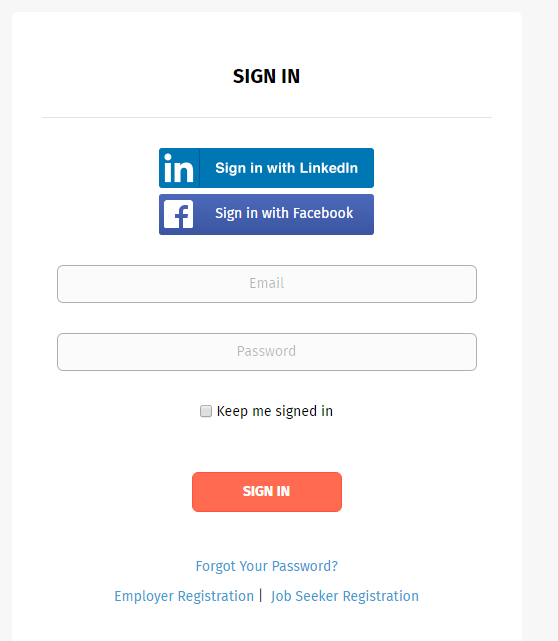 Disable email notifications
Each and every job board is unique, and has its own business model. We appreciate this fact, and that is why we have added a possibility to adjust your email flow to your needs.
You as a site owner can choose now- to send or not to send system emails to users.
If you don't want your employers and job seekers to be overwhelmed by automatic email notifications from your site, just disable them, and all problems are solved.
To enable this functionality, please go to Admin > Appearance> Email Templates > click on any email, and you can see Editing interface.
Leave the checkbox on Active status, if you want the email to be sent out: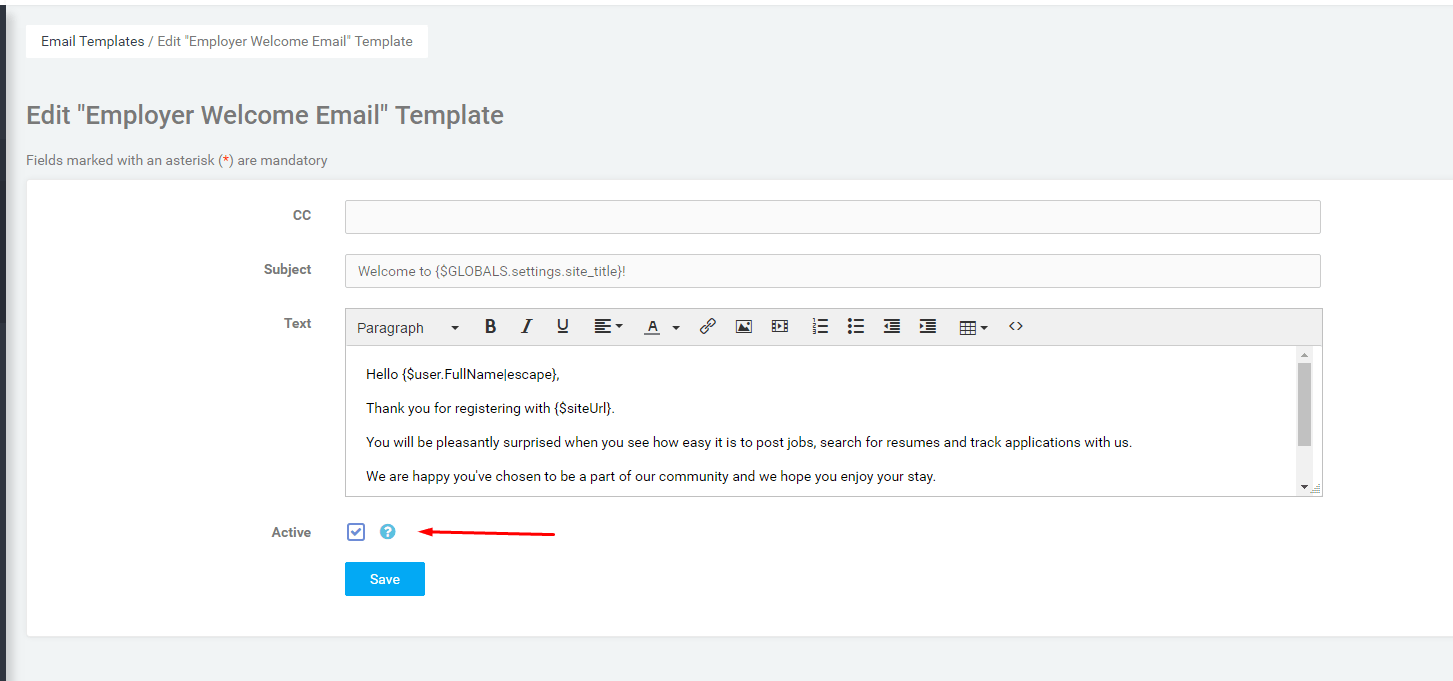 This turn on/off option for emails has been created for each system email you see in the admin interface.
Company filter for XML feeds
Do you want companies to get their own jobs on their sites from your job board?
Do you want to promote some of your clients and share their postings via job aggregators?
We think you do, and in that case this feature is definitely for you 🙂
This functionality can be enabled by going to the Admin Interface> Settings> RSS/XML Feeds click on Customize feed. The page you see next shows feed settings, with a new field that allows you to choose Employer: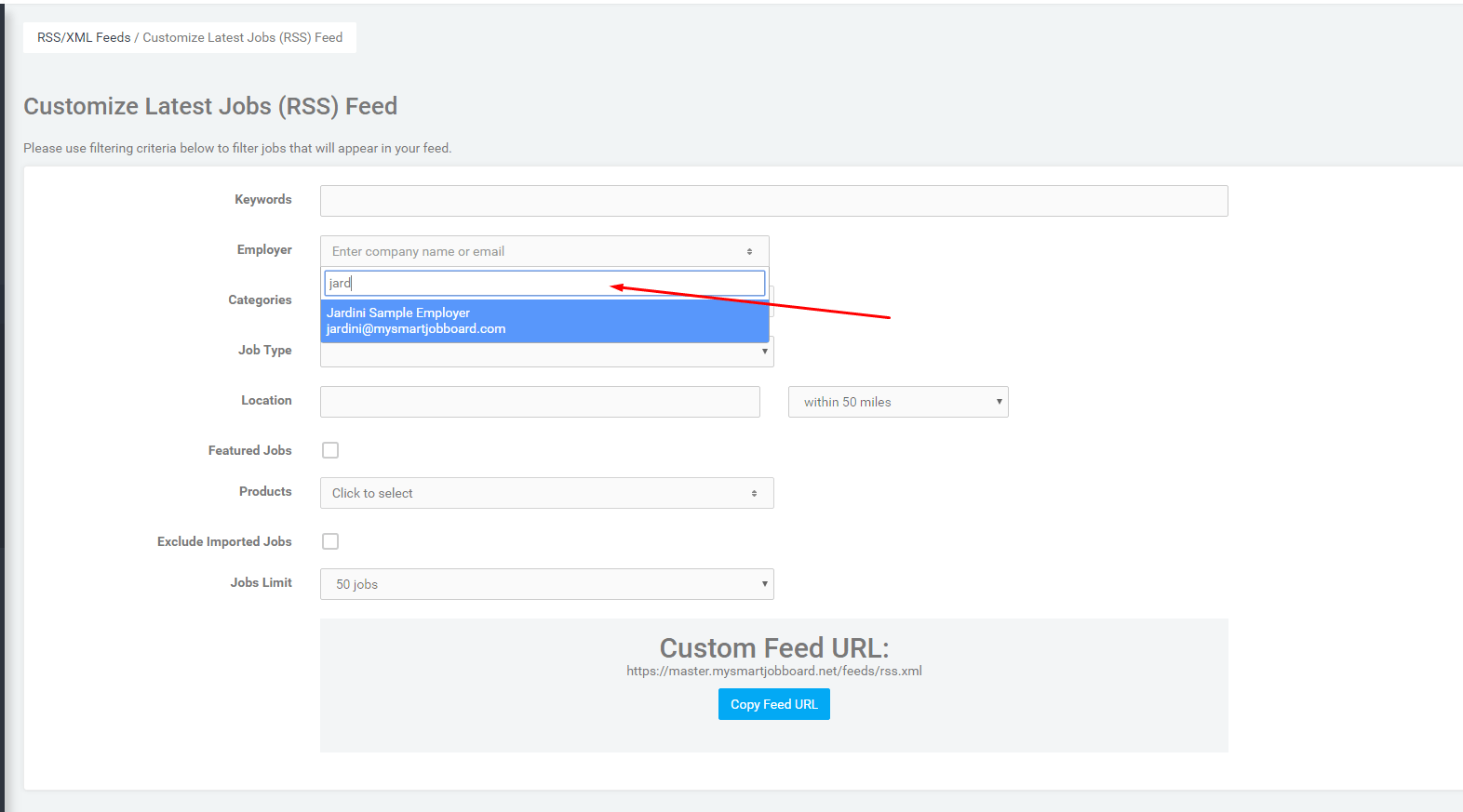 It is possible to choose only one employer, and after generating a custom feed with a chosen employer, feed will contain jobs only from that chosen employer.
There are some other minor additions that are included in this update, and they all are aiming to make your job board experience smooth.
Stick around, as we have got something really big and exciting prepping for you in coming months. You will not be disappointed, I promise!