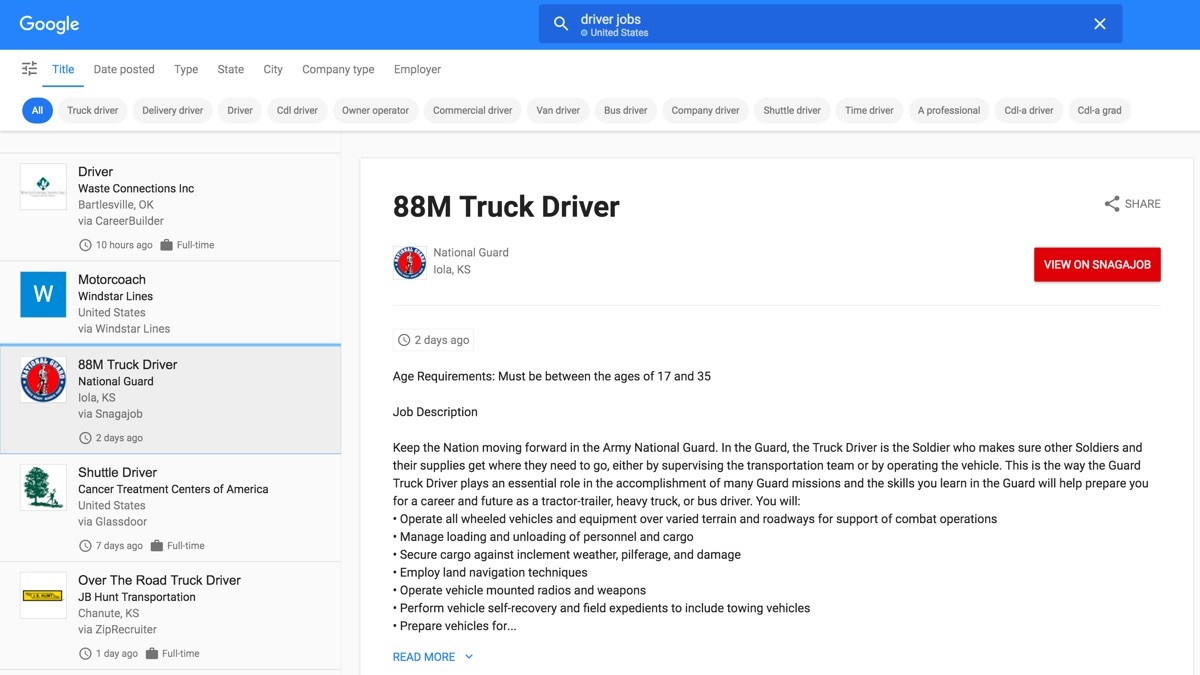 As you may all noticed Google has recently launched it's AI powered job search engine, which significantly enhances the search experience for users making a job search.
https://techcrunch.com/2017/06/20/google-launches-its-ai-powered-jobs-search-engine/
It's currently available in United States only, but hopefully will soon be accessible all around the world.
And the good news is that Smartjobboard is already integrated with Google job search automatically. No additional steps are needed to be done to make your job postings be indexed by Google.
We've been working pretty closely with Google over the recent weeks to make this happen. And we're very excited to bring this opportunity to all our customers.
What does this mean for job boards?
If you look carefully to the search results Google displays, you can notice there are no results from Indeed there. Which looks pretty promising for job boards, considering high Indeed rankings for "jobs" queries in standard search results.
We don't know yet how exactly Google ranks job listings, but it certainly is a good chance for niche job boards to successfully compete with Indeed for organic traffic.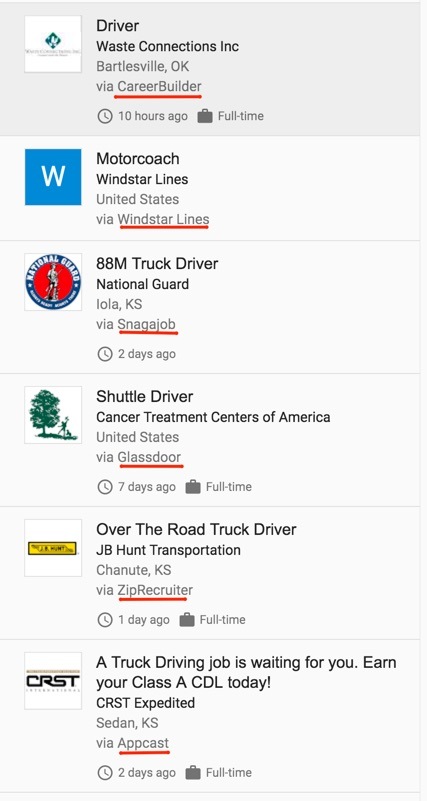 For your employers this feature also brings many benefits:
Prominent place in Search results: Your postings are eligible to be displayed in the dedicated Job Search UI, featuring company logo, reviews, ratings, and job details.
More, motivated applicants: The new user experience enables job seekers to filter by various criteria like location or job title, meaning you're more likely to attract applicants who are looking exactly for that job.
Increased chances of discovery and conversion: Job seekers will have a new avenue to interact with your postings and click through to your site.
How Smartjobboard is integrated with new Google job search?
Smartjobboard is using job posting structured data on all job posting web pages to make Google aware it's indexing the job posting.
https://developers.google.com/search/docs/data-types/job-postings
We also automatically let Google know where to get your sitemap to quickly index all the site content.
If you're not sure whether Google's indexed your site, we'd recommend submitting your sitemap to Google manually. This would speed up the process of indexing your site and appearing in new search results.
What if jobs from your job board are not showing in the new search?
Please note that Google removes all of the duplicate listings that employers post to all job sites. For jobs that appeared on multiple sites, Google will link to the one with the most complete job posting.
So if the majority of jobs on your site are imported from other websites (e.g. via Jobg8 or XML import), Google may display jobs from the original job site instead of your job postings.
Moreover, we've noticed that Google is rolling out its changes gradually and not all jobs are indexed yet. So it also may take a while for your jobs to appear in its new search results.
Okay, it's all for today.
I really hope this new Google initiative will bring a lot of new opportunities for job board owners. And will decrease Indeed's dominance on the market.