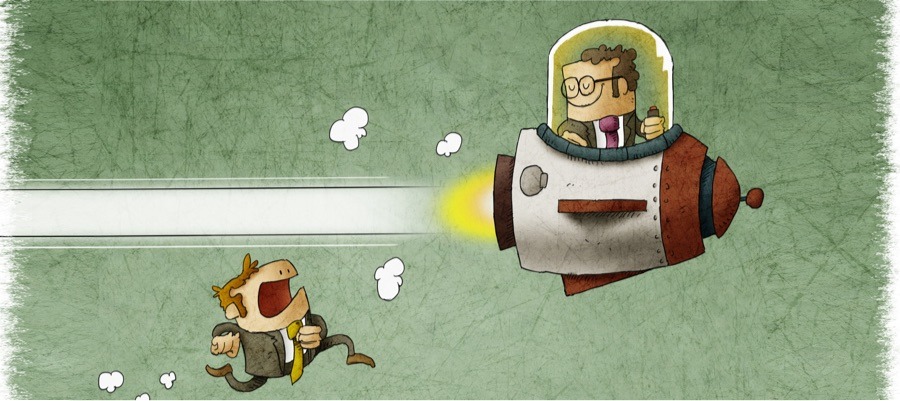 The success of your job board website comes down to a few different factors. Finding the right niche for your job board in the first place, establishing that there's a market for your services, and putting together a beautiful, easy-to-use online presence.
The problem is, all of your competitors are doing that too, so how can you stand out? It's great to differentiate your job board, but you need to have a marketing strategy and a clear plan — and that means competitor analysis.
If that sounds complicated, don't worry. In this guide, we'll cover everything you need to know to work out why your job board competitors are being successful, and help to position you to take them on.
It can be a tough puzzle to solve, but with the right approach, dedication, and the courage to make changes, you can really position your job board for success.
Job Board Competitor Analysis — What It Is
Competitor analysis is a way of understanding how and why your potential audience is using other people's job board websites when they could be using yours.
You'll need to dig into keywords, market research, technology, and more to understand exactly why you're not performing as you want to.
In many cases, there are simple, practical things you can do to help your job board stand out and attract recruiters and candidates. In some other cases, you'll need to take a longer-term, more detailed approach to build your reputation and visibility over time.
Ultimately, there's not a "one size fits all" solution to beating your competitors, but with a little focus, you can make significant improvements.
Why Job Board Competitor Analysis Matters
Sometimes, the success of your competitors can be baffling. Their website isn't optimized, they're using older technology, and they don't seem to do much outbound marketing.
Despite this, they attract visitors day after day and week after week. They're well-placed in Google, and are pulling in lots of organic traffic and revenue.
Although it might seem like a mystery, it seldom is. They may have really good backlinks, a reputation in the marketplace, and brand recognition.
The good news is that you can achieve these things for your website as well.  Competitor analysis gives you the understanding you need to make improvements to your job board website and get it noticed.
A few important points to note.
Competitor analysis is only useful if you follow up on it — you must use what you find out to take actions to improve your website, marketing, placement, and revenue.
It is especially important for new job board websites. If you're just starting out it can help you identify the right niche to go into and the positioning you need.
Competitor research is not "one and done" — it is something you probably need to do every three months or so, both to understand how you place compared to your competition, and also to understand new entrants to the marketplace.
Step One — Create a List of Competing Job Board Websites
The first thing you need to do is find out who your competitors are. There are several ways to go about this.
Talk to Your Existing Customers
Start by talking to recruiters and candidates already using your job board website. You can create a survey or contact them by email and ask two or three specific questions:
What other job board websites do they use?
What do they like about those job board websites?
What do they feel those websites do better than yours does?
You may want to provide an incentive for them to answer as well, maybe a discount on posting jobs or entry into a draw for an Amazon gift card. The feedback you get will make this worth your while.
Explore your Existing Network
Another valuable resource is the contacts you've already made. Whether that's peers and partners, forums, or social communities.
Dig into your LinkedIn and Facebook groups, engage with your Twitter followers, look at Reddit, and chat with former co-workers. The idea is to get a wider view of the general industry you're specialized in and who the main players are in the jobs marketplace.
As before, asking the three specific questions above can be really useful and give you actionable insight.
Find Job Boards Online
It's time to do some searching of your own. There are a couple of good ways to identify other job boards in certain niches.
Use a list of job boards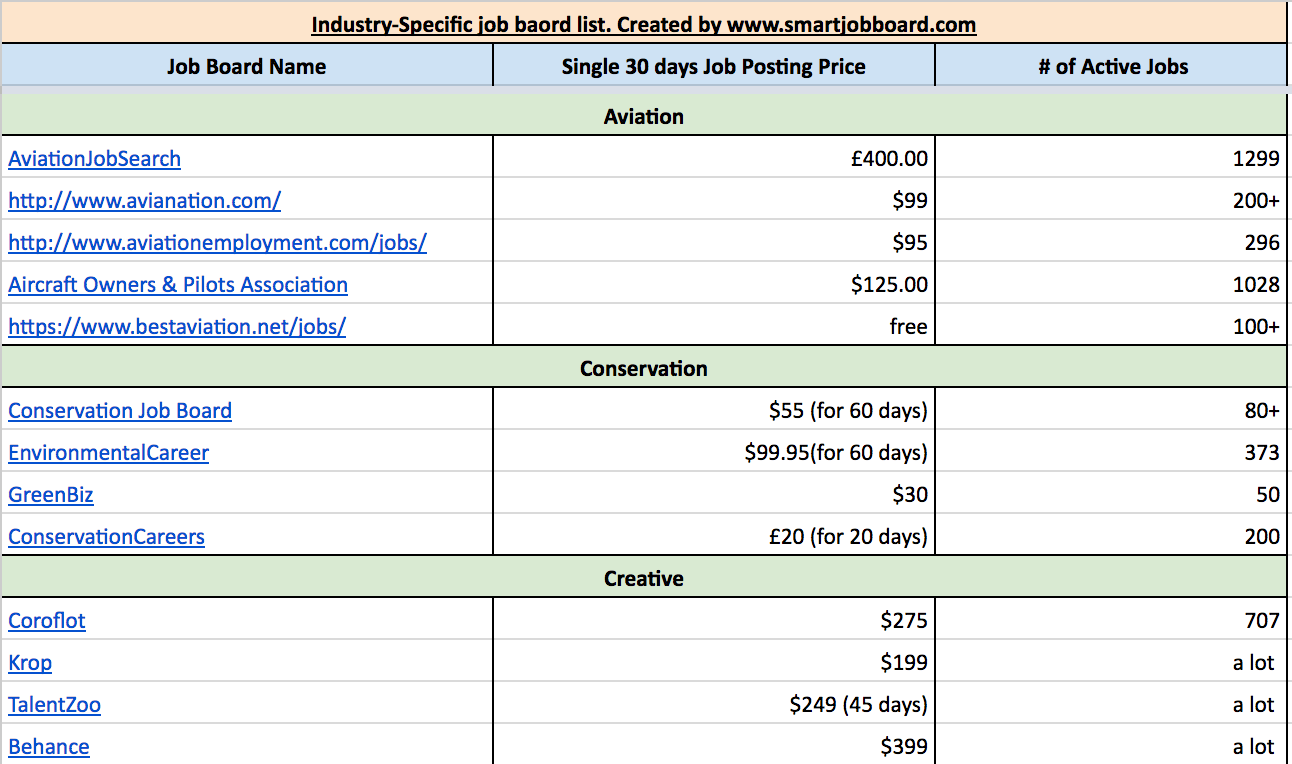 Here's a collection of useful resources to help you find job boards in specific sectors.
Use search engines
Finally, Google (or Bing) is your friend. Try various searches in your niche, sector, or industry. These search terms will get you started.
["niche" job boards]
["niche" recruitment]
["niche" vacancies]
["niche" jobs]
["niche" job listings]
["niche" careers]
Make a list of all the job boards you want to research. We recommend a spreadsheet, Google Doc or Word doc, but use whatever works for you. You'll want to capture the name of the job board, where it's located online, and leave some space to capture other important information which we'll discuss below.
Step Two — Complete a High-Level Analysis of How Your Competitors are Doing
Once you have a comprehensive list of job boards in your niche you need to find out who the real competitors are. There are several ways to do this.
Review Feedback from Your Customers and Network
Consolidate the information from the questions you asked your network and existing customers. Find out who the most prevalent names are in terms of where they search for or post jobs. You can even follow up with more targeted surveys on communities and forums, giving a poll of job board websites and asking people to select who they use.
Look at Social Media Mentions
Review Facebook, Twitter, and LinkedIn to understand how often these other job boards are mentioned. Tools like BuzzSumo can give a great indication of the popularity of other websites on social media.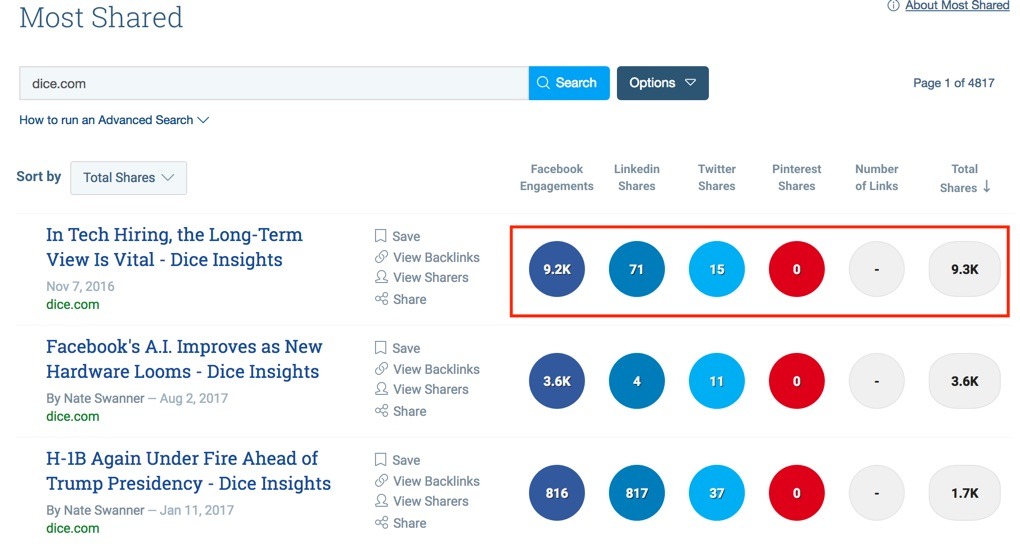 Review How Active Their Job Boards Are
Next, go through their job listings over a defined period of time (we recommend a month) and see how many job board postings, resume listings, and applicants they have.
Be sure not to count backfill and imported jobs — you only want to calculate how many job postings are original.
Look at Their Website Ranking and Statistics
There are several tools you can use to get website visibility statistics for your competitors. These include:
Alexa — see what the ranking of a website is compared to other websites and get important traffic information, including detailed demographics of visitors and users.
SimilarWeb — get all sorts of marketing insight into your competitors including traffic share, monthly visitors, referring websites, online strategy, and much more.

With these tools, you just need to enter the website of each of your competitors into the tool and they will give you all sorts of insightful information into traffic, reach, market share, and much more. You can use this information to help identify the most important competitors in the space.
Gather all of this information together in your list and review the results to find the top competitors in your space.
We recommend finding the top three to five competitors and then going onto the next step of researching their marketing strategy.
Step Three — Research Your Competitors' Marketing Strategies
Now you know the websites you're going to research, it's time to dig into what makes them tick. You're going to do this using some tools and also through reviewing their marketing efforts.
Use Tools for Job Website Competitor Analysis
There are some great tools you can use to get even more insight into what your job board competitors are doing.
SEMRush — one of the best tools for analyzing search engine marketing, SEMRush gives you insight into your competitors' organic and paid search campaigns. This includes volume of traffic, changes in search volume, keywords they rank for, and more.
Moz — the suite of Moz tools lets you dig into important information like domain authority (how well-respected a website is by search engines). It's also very good for helping you optimize your own keywords so you do well in organic search.
AHRefs — this tool is great for analyzing the backlink profile of your competitors to see what websites link to them to boost their organic search engine rankings. It can also help you identify the most popular content on competitor websites.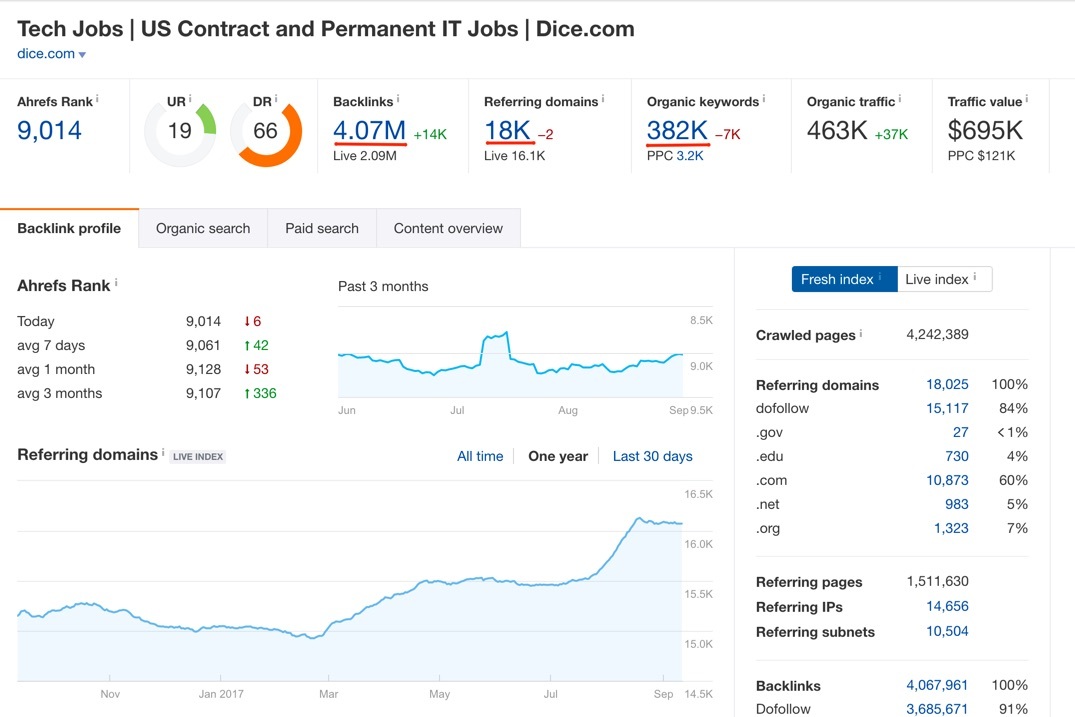 Use these tools to gather information on exactly how your competitors are optimizing their websites for search engine placement so you can develop a similar strategy.
Review Competitor Websites for Their Marketing Strategy
Finally, look at how your competitors attract people to their websites and engage with visitors. There are a few common areas that a successful marketing strategy will incorporate.
Blog posts and articles — news, resource guides, opinion, and more.
Video and audio content — interviews, guides, podcasts, and insight.
Training — events, courses, and other learning opportunities.
Infographics — bringing together data and showing it in a useful way.
Communities — creating a useful place for people to hang out including Q&A.
Research, reports, and white papers — deep dives into interesting areas.
Email — getting people to sign up to an email list to provide updates on job opportunities and other website content.
And many more…
Make a note of the main marketing strategies and the areas your competitors are focussing on.
Step Four — Use All Your Data to Develop Your Marketing Strategy and Get Competitive Advantage
Now you have all of this information, you need to develop your marketing strategy to compete. The exact approach you take will depend on the information you've collected, but the tips below will give you a starting point.
Is it Worth Trying to Compete in this Job Board Niche?
Do you feel that the niche you have chosen is one where you can actively compete?
Some job board niches are already dominated and it might be hard to make an impression. Others will be easier to get an inroad and start appearing in search results. If you believe the niche you have chosen is going to be too challenging, consider changing your focus.
What Does Your Job Board Website Already Do Well?
Look at your own website and explore the marketing efforts you're already making.
Rank each of the initiatives you are using against your competitors and establish if there's room for improvement for each one. Decide if you want to continue using a specific marketing strategy and add it to your marketing plan.
What Improvements Can You Make to Your Job Board website?
When you look honestly at your own website, you will likely find lots of opportunities for improvement. Note down what they are and prioritize them in terms of how much effort they will take, how much impact they will have, and how easy they will be to improve.
Once you have prioritized, you can start to make changes.
What Are the Gaps Between What Your Competitors are Doing and What You Can Do?
You will want to complete a "gap analysis" between your job board website and each of your competitors' websites.
What marketing initiatives are they using that you are not?  Do you want to follow that particular marketing initiative? Conversely, what aren't they doing?
There are bound to be areas your competitors are not covering where you could make an effort and win over recruiters and applicants.
Create a Comprehensive Marketing Strategy
Once you have all this information, you will want to put it into a master marketing strategy and plan.
You should focus on one or two marketing initiatives at a time, make the changes, and track the impact it has on your job boards. If possible, try to identify your marketing return on investment — the budget you spend on a specific initiative versus the revenue it brings in.
Ideally, you want to have a marketing strategy for the next month, three months, six months, year, and two years. Good marketing takes time.
Put Your Strategy Into Effect
Now, you need to roll your sleeves up and get on with your marketing efforts. Identify the most important strategy and start following it.
That might be creating great video content, contacting your competitors' referring websites and asking for a backlink, or developing great email newsletters. Whatever it is, the important thing is to start, and then keep going.
Conclusion
Competitor analysis, research, and marketing is an essential part of running a successful job board website. Ideally, you should carry out competitor analysis on a regular basis and make improvements based on the latest data. Track how your marketing, ranking, and revenue changes over time.
Remember to always start by getting a list of who your competitors are. Then, analyze each one to find out how they are doing compared to you. Look at their websites in detail and use online tools to dig into the statistics. Finally, feed your findings and data into your marketing efforts to drive your strategy.
Have you used competitor analysis to successfully market your website and improve your rankings? Do you have any questions to ask or advice to add? If so, we'd love to hear from you, please leave us a comment below.
And good luck!