Our latest update includes the ability to display more fields on the Job and Resume search pages, as well as SAML integration for Single Sign-On (SSO).
Customizable job and resume search results
Sometimes it makes sense to display more fields on the search results pages. For example you may want to display a job expiration date in the list of jobs to create urgency for candidates. Or display some custom fields specific to your industry on the resume search results.
Now you may select which fields to display in search results in your admin backend > Appearance > Customize Theme > select "Job Search Results" or "Resume Search Results" in the pages dropdown and click on the edit icon.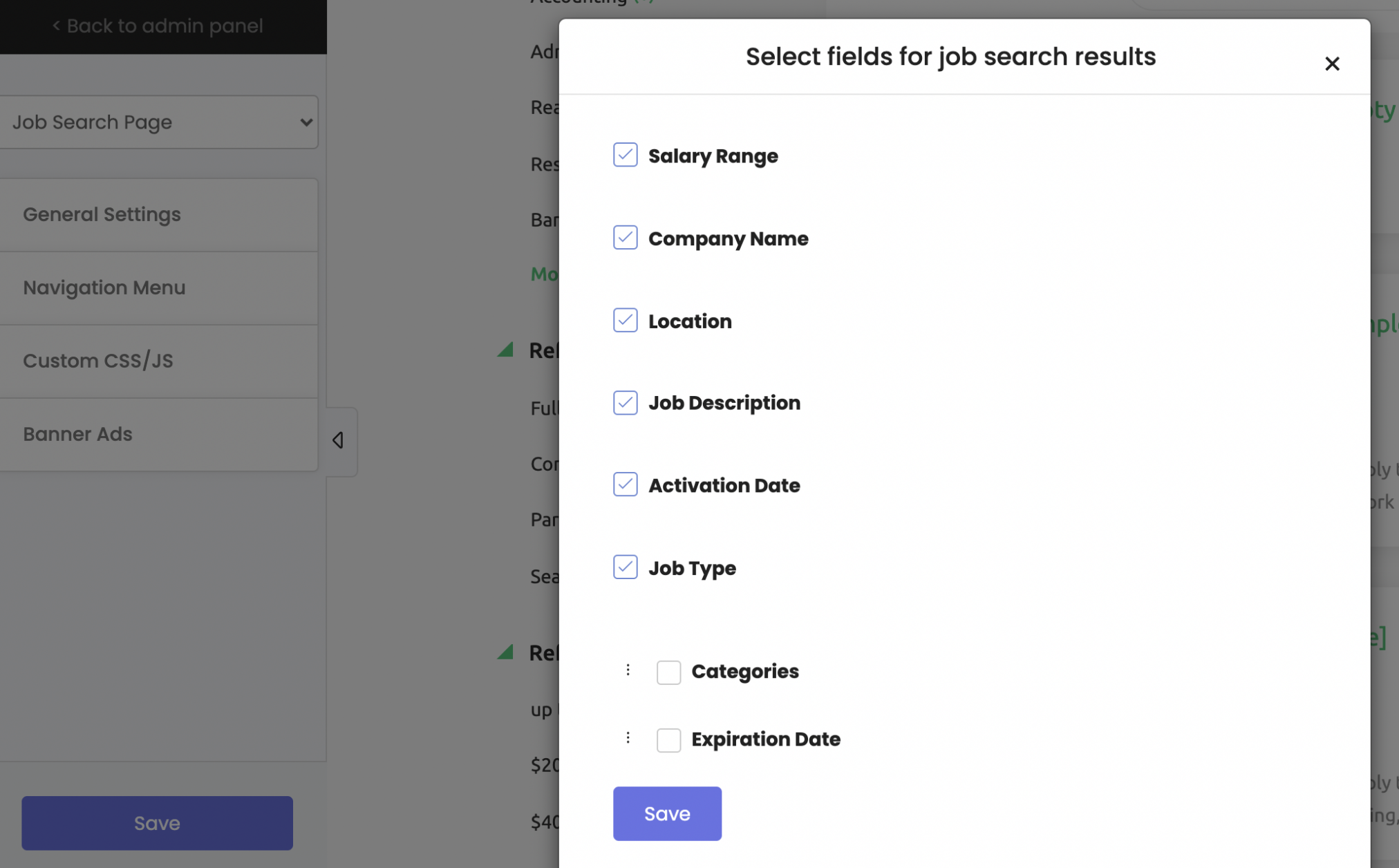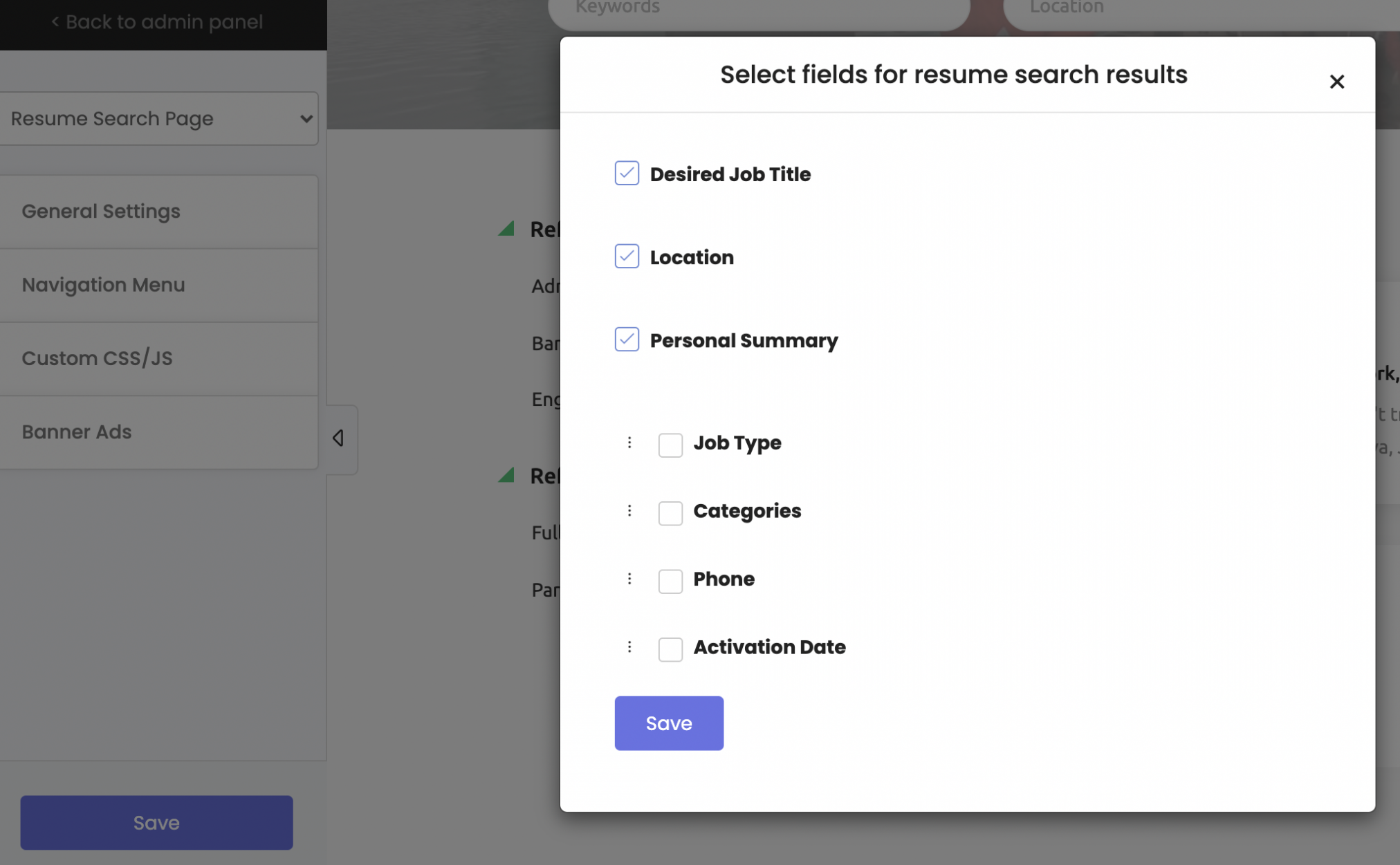 You may also hide some of the standard fields and change the order of fields you'd like to display.
SAML SSO integration
Enterprise Subscription Only
This integrations makes sense for organizations which would like to use Single Sign On for their members or employees
For example if you store your member accounts in a membership platform which supports SAML, your members will be able to login to your job board using their standard member login credentials without a need to create a new account in your job board. This will eliminate a need to approve new users on your job board to make sure they're your members.
In addition you may also use SAML SSO for site admins. This will enable access to your job board admin backend to employees of your organization.
You may enable SAML integration in Plugins > SAML

As always, thanks for taking the time to read our latest updates, and should you have any feature requests, please let us know as your feedback can potentially help shape future updates.