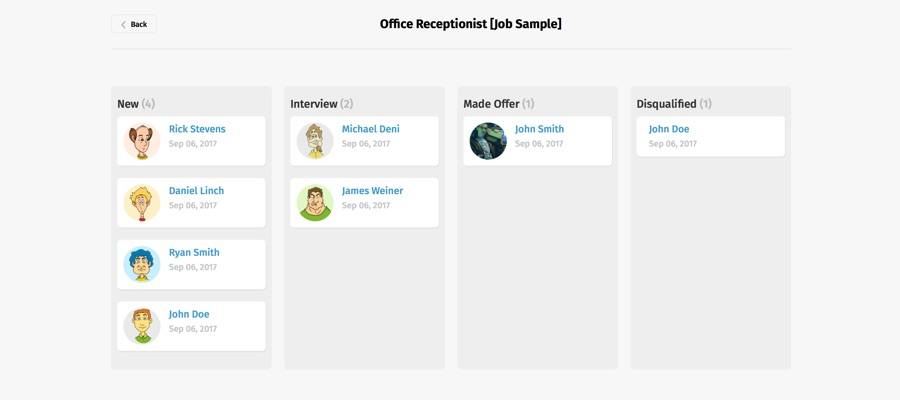 Hello, fellow job boarders all over the world!
Let me ask you right off the bat, do you want to keep your clients happy? Do you want to turn them into committed and active users? Do you want them to be satisfied with what they get from your site?
I'm convinced your answer is yes 🙂
Many of you know that one way to do it is to provide companies with a seamless, but efficient way of managing and tracking suited candidates. Many of you asked us to provide such environment.
You ask, we deliver! This is the formula we live by here in SmartJobBoard.
So, now we are very happy to present you with our new cool feature – Applicant Tracking System!
For those of you who might not be familiar with what ATS is:
Applicant Tracking System is a space that is used for collecting, storing and handling applicants' data. An ATS allows you to monitor and control the whole recruitment process in a user-friendly way.
Now let's dive into our ATS and introduce you to the star of this update more closely:
Employers can log in to their accounts, click on the number of applications for any of their job posting and see the actual management interface. It will allow them to:
Categorize and track received applications based on hiring status.
View an ATS  in an appealing "kanban" style, where they can playfully drag any application and drop it to the relevant category.

Look through all the information about a candidate on a separate, pleasant application page. Just click on any applicant, and you will get a new page with all available info about this candidate:

Contact applicants directly from the application details page. This will save so much time, and avoid possible frustration of going somewhere else.
Insert notes for each application. It will be so handy, especially once applications start piling up.
Did I excite your curiosity alright? 🙂 Then just go to admin panel to add these ATS stages to your site: go to Settings > System Settings > Job Board Settings and add as many different stages as you wish into Recruiting Pipeline field.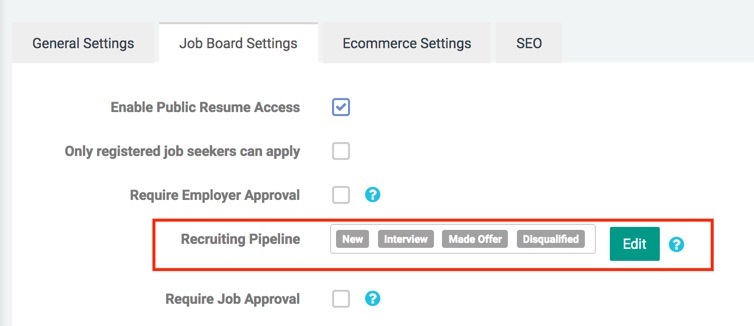 Your clients can stop wasting your resources on third party vendors, as you've got your very own ATS now!
Companies who chose you will appreciate its' intuitive and streamlined workflow, reduce of time-to-hire and bring overall structure and order to their hiring process.
Your employers can use it right away, without getting anything or doing anything extra.
Try it out, and you will see- your employers won't resist coming back to your site and track applicants within your job board!  Now, go ahead and make them an offer they cannot refuse 😉