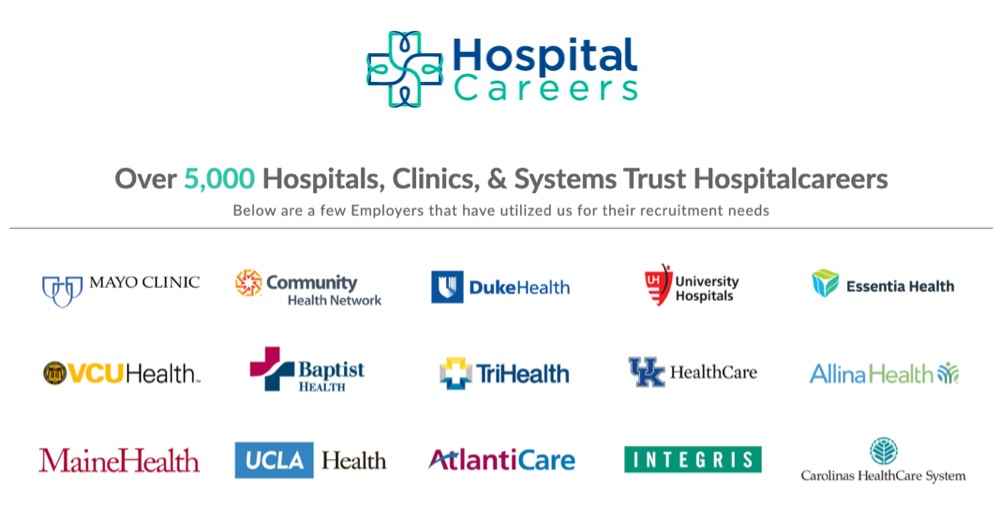 Patience & Perseverance = The Winning Strategy
"I can't stress enough how valuable it's been to free up our time and focus on business growth versus job board development mistakes."—Brian Bauer
MEET BRIAN
After graduating from Purdue University in 2001, Brian knew he would one day start his own business…he was just stuck on what kind and in what industry. Not knowing, he instead spent the next five years working for a handful of tech companies which made him realize that technology was truly where his passion and interest was. Watching tech companies explode, during the dot-com era, only grew his fascination. Finally, he took a shot and started DirectSource Media, a consultative Recruitment Agency for healthcare organizations. Over the years, his business led him to the world of job boards, which he likes to refer to as career sites or career resources. Career websites enabled Brian to grow his passion further by helping people find jobs and helping businesses find the right people.  A perfect fit for him!
OPPORTUNITY
In 2008, a Hospital Association approached Brian to develop an online career site for their member hospitals and clinics. They wanted a simple and easy platform to post jobs and attract healthcare professionals to their member facilities. From the success of this platform, over the years he learned the world of online recruitment and online marketing. He also began growing Hospital Association partnerships by launching state-branded career websites for each. Quickly, Brain had acquired over 20 Hospital Association partnerships. In order to gain significant online traction, Brian formed the HospitalCareers network and platform to capture the entire online healthcare segment from a nationwide perspective.  Ultimately, HospitalCareers.com grew to become the largest and most cost-effective healthcare based recruitment website.        
"IT" FACTOR
What separates HospitalCareers from their competitors, is not only their strong niche healthcare focus, but that they created the largest Hospital Association Network in the country with 32 partner Associations as of 2020.
When realizing in 2015 that they were actually competing against themselves online, with over 22+ state microsites and a national website brand, they shifted their direction to focus on one core brand and product line as HospitalCareers.com. The unique approach partnering with Hospital Associations, and specific niche marketing techniques, has allowed HospitalCareers to generate significant growth and success over the years.
CHALLENGE
With a growing client roster and user base, HospitalCareers was starting to outpace their technological agility. For numerous years, Brian faced issues related to finicky hosted servers and attempts to build their own customized job board. Building a customized job board solution was a lot more difficult than Brian and his team expected. These roadblocks distracted them from their primary focus: marketing and brand awareness, which consistently kept quality candidates flowing in. He didn't want his sales team to worry about what new products they had to add, remove, develop, or update in order to deliver a quality user experience and service. Every week, he would watch their hosted servers fail.
"It was very trying times for our business, as each day there was another massive fire to extinguish."
SOLUTION
He eventually decided they needed one primary platform provider that could alleviate all the headaches so his team could focus on what mattered most.
Brian says, "Once we had our first demo with SmartJobBoard, we discovered SJB could migrate, and customize things we needed for our unique needs, with ease and precision. This wasn't the case with the other providers vetted. Since choosing SJB's platform, it has been an amazing experience and relationship. They freed up hours of our time and energy and eliminated all unnecessary concerns to run a successful niche career website."
"SJB has been a life saver for our business model and overall direction, and I do not say this lightly."
RESULTS
HospitalCareers' previous customized platform wasn't developed with SEO in mind and was a constant issue they dealt with week after week. Once they switched to SJB, they noticed thousands of Search Console errors dwindle to nearly zero in the span of the first two months, ultimately spiking their overall search engine rankings.
Brian says, "Even with the results we are seeing, the absolute greatest value is SJB's customer service and freeing up our time to dedicate to other areas of the business. I wish I used SJB earlier on."
HospitalCareers has seen a major boost in organic visibility, a 25% increase in Recruitment Firm activity and a 15% increase in additional revenue.
A LOOK INTO THE FUTURE
Brian believes Artificial Intelligence (AI) and Big Data will be the wave of online recruitment in the future.  He thinks it's only a matter of time until the healthcare industry adopts these tech savvy solutions.
He says, "It will forever change the way healthcare organizations recruit as there will be no need for third-party recruitment firms or other costly recruitment methods.  This will free up budgets to allocate funds towards innovation and saving lives. But, finding the right talent will always be a necessity and an important focus."