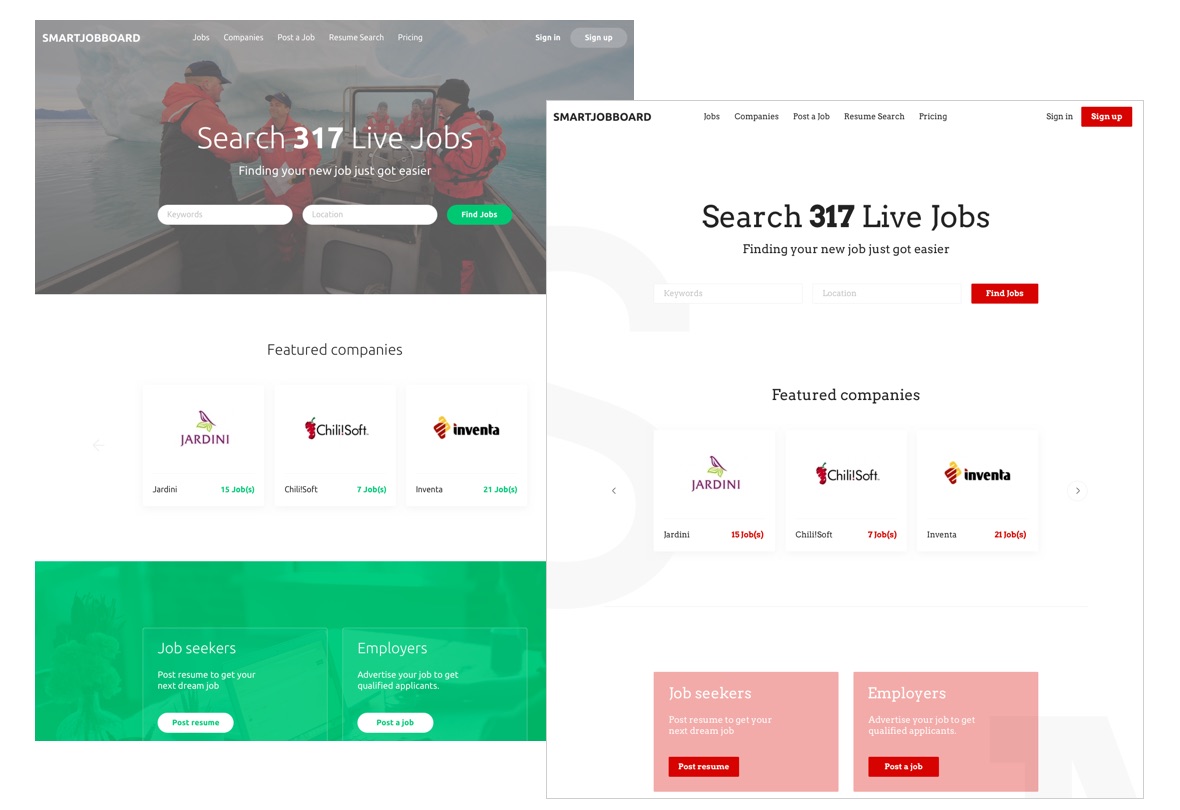 After months of hard work we are super excited to release new templates and features that many of you have been eagerly anticipating, including ourselves. Today we present to you – our new responsive templates: Flow and Simplicity, as well as banner functionality that will help you add an additional channel to monetize your job board.
Please Welcome New Templates: Flow and Simplicity
Most probably, some of you noticed that your job site includes now a new section called: Themes.
In themes section you can select the template for your job board.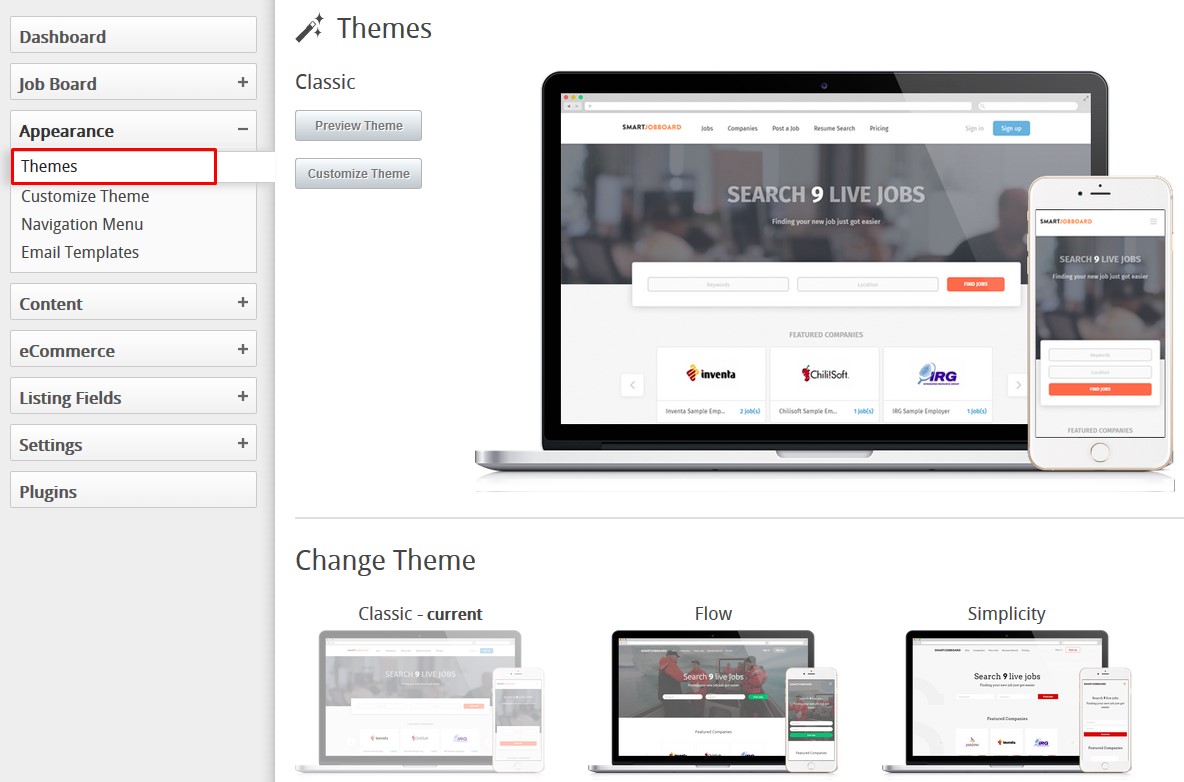 "Simplicity" Template
Simplicity with its clean, minimalistic design is an ideal option for job site owners who value minimalistic look and feel. The theme has an intuitive visual interface. It is mobile-friendly and retina optimized, so your job site will perfectly work on any device and any screen size.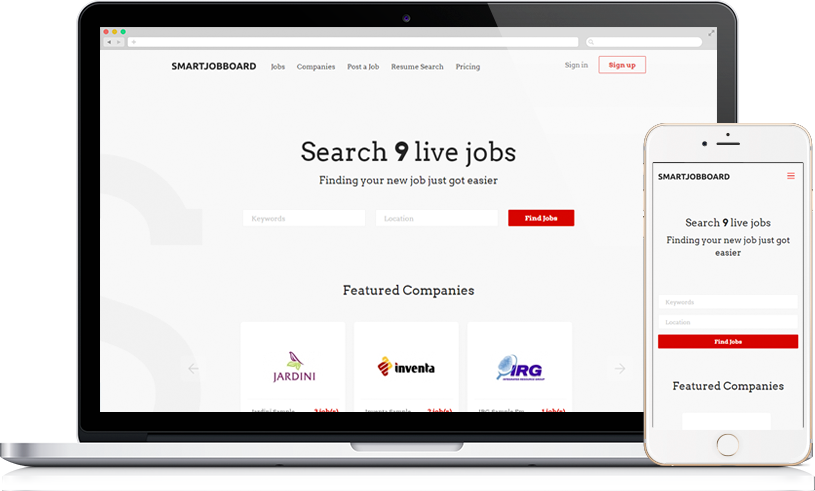 "Flow" Template
Flow is a fully SEO optimized modern theme that equally well suites any job board niche. It includes a mobile–first responsive design, unique typography, an edge–to- edge homepage hero-image, and other outstanding visuals. It is a perfect theme for your next project.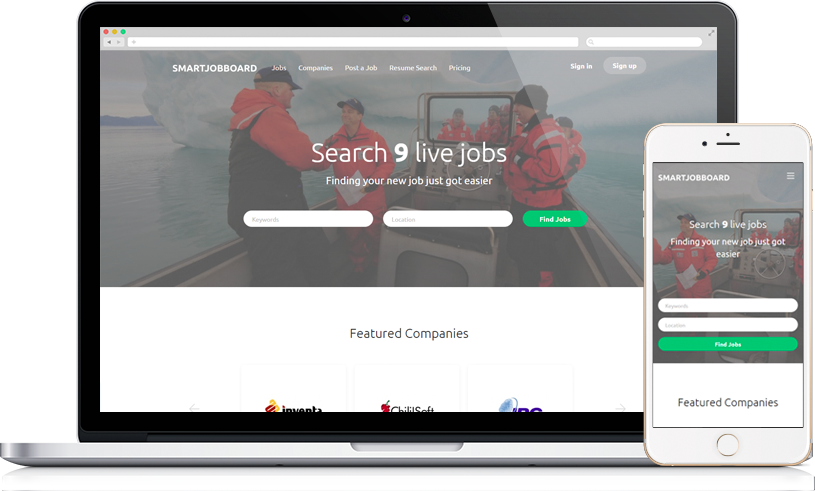 All our new themes are free. You can easily enable them in admin interface > Appearance > Themes > Make current.
Banners
Banner functionality was one of the most-requested feature here at Smartjobboard. Banner ads is a great way to generate additional revenue from your job site. You can add banners through HTML code (perfectly works for Google AdSense and similar services) or directly upload a banner ad on your website.
Smartjobboard offers several spaces where you can upload banner ads:
On top, above the navigation menu

On the right-hand side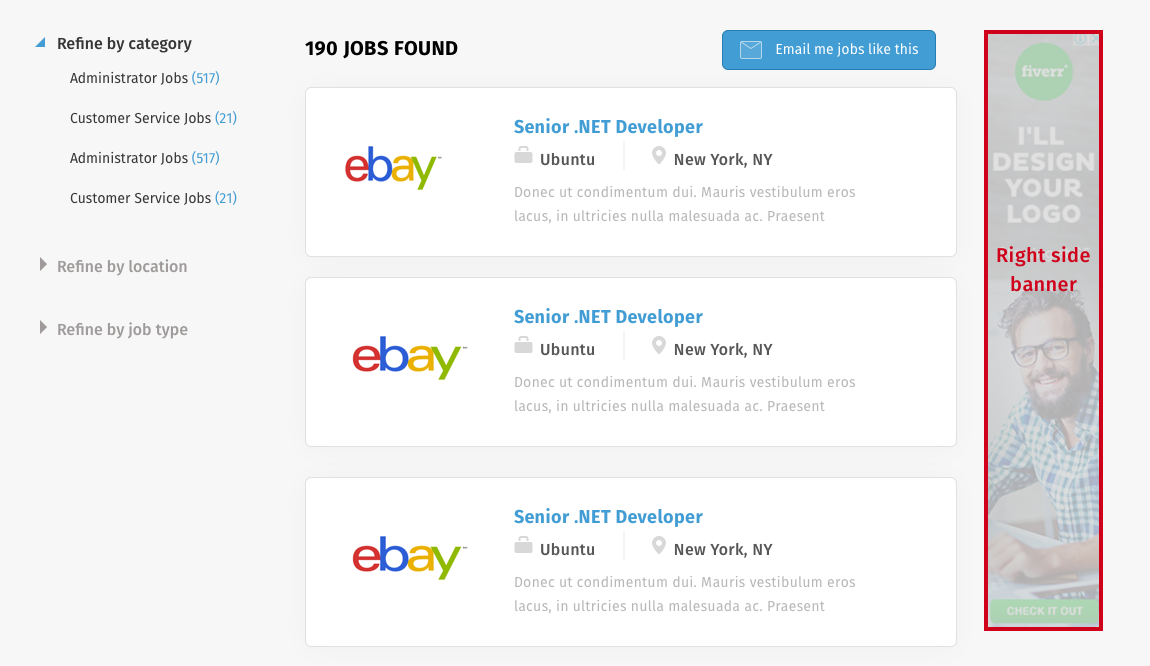 On the bottom of the page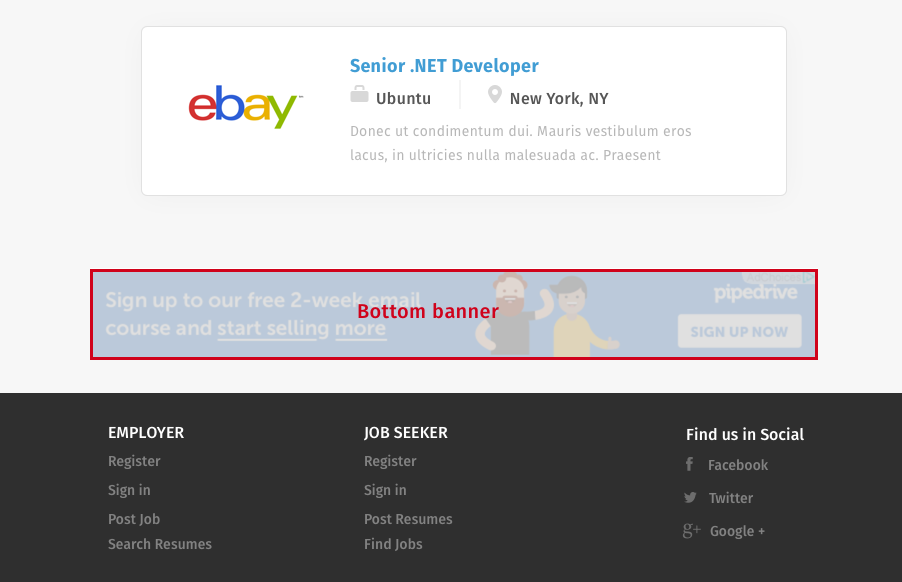 An inline banner in search results
Inline banner will be shown between native jobs and backfilled jobs.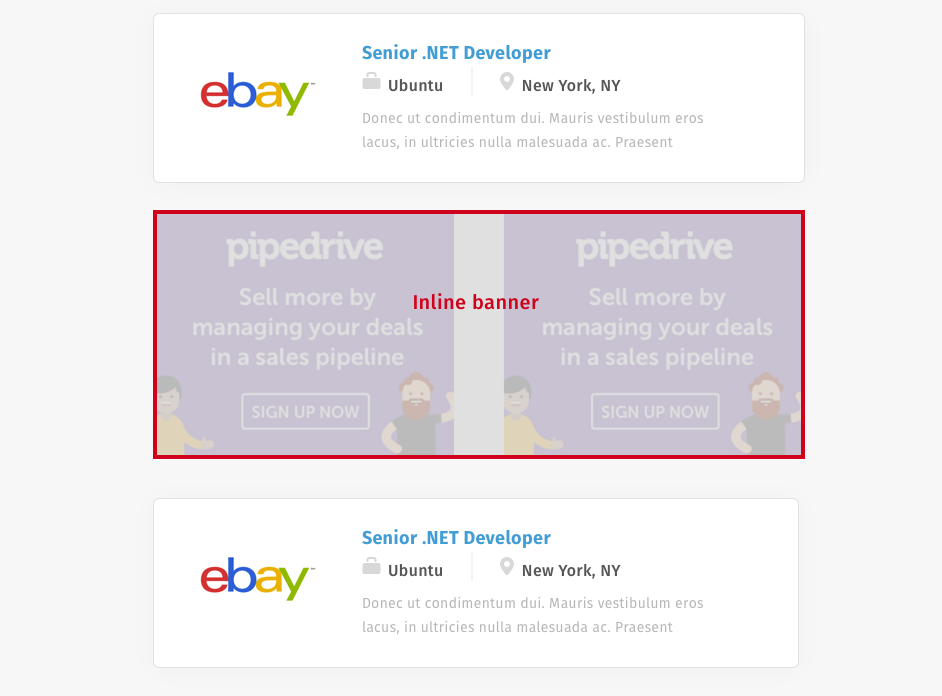 To get started uploading your banners, navigate to your admin interface > Appearance > Customize Theme > Banner Ads.
Then, you can start inserting your HTML/ JS code (for example AdSense code). Or if you have an image you can upload it and provide a link for it.
Minor Improvements
This update also includes minor improvements and enhancements. The ones that worth mentioning are:
job seekers are not allowed to buy employer products,
imported jobs are now can be found by location,
it's not possible to apply with the same email more than once  to the same job.
Other cool features are coming soon, so stay tuned.