This month's release includes Email Merge Tags, Custom Date Range for Admin Dashboard, Hiding Custom Pages and Blog Articles, Tracking Tags and JSON support for Job Auto Imports.
Email Merge Tags
It's important to keep effective email communication with employers and job seekers. SmartJobBoard already included email templates (Appearance > Email Templates), which job board owners could customize to better match the messaging of their organization.
In this new update we introduce merge tags in email templates which can help you to add even more information to emails and make them more efficient and helpful.
Merge tags enable you to add more information to your emails. 
Email templates merge tags can be found in Appearance > Email Templates > "Merge Tags" icon in the text editor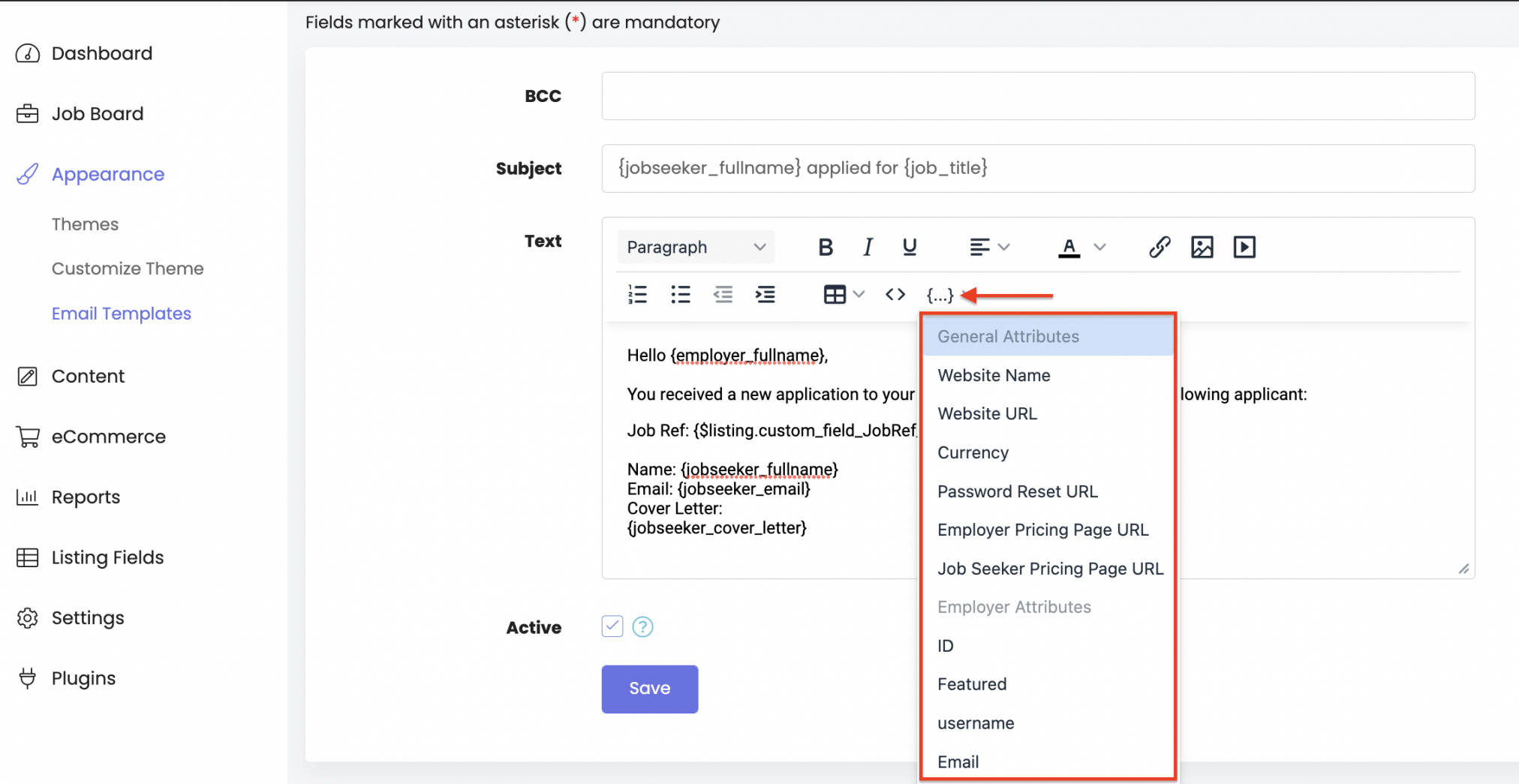 The list of tags will depend on specific templates and will include information about your website, employer and job seeker, applications, etc.
Admin Dashboard Custom Date Range
You may select custom date range to see the dashboard data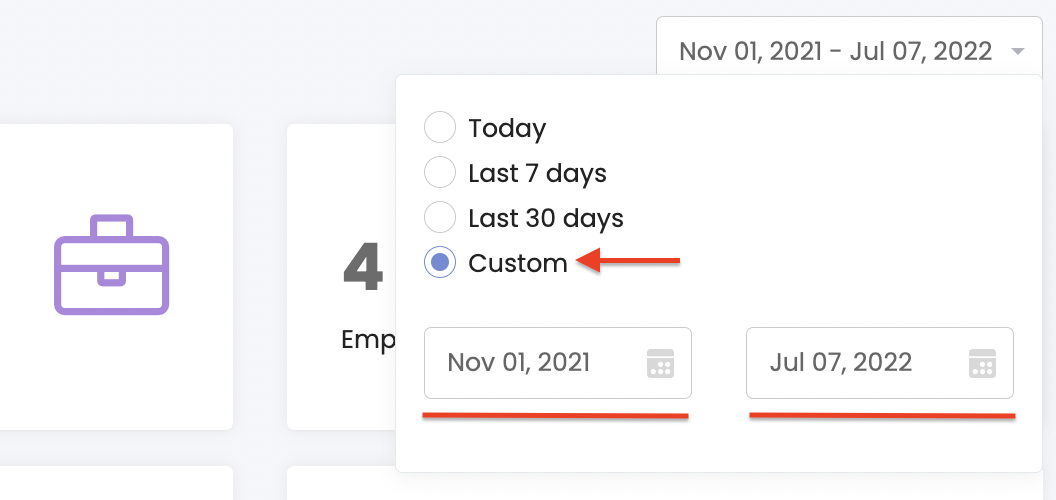 Hide Custom Pages and Blog Articles
We've implemented the ability to make a page "hidden" by site admin – this can be useful if you don't want to display some pages yet, while working on them. This applies to both Content > Pages and Content > Blog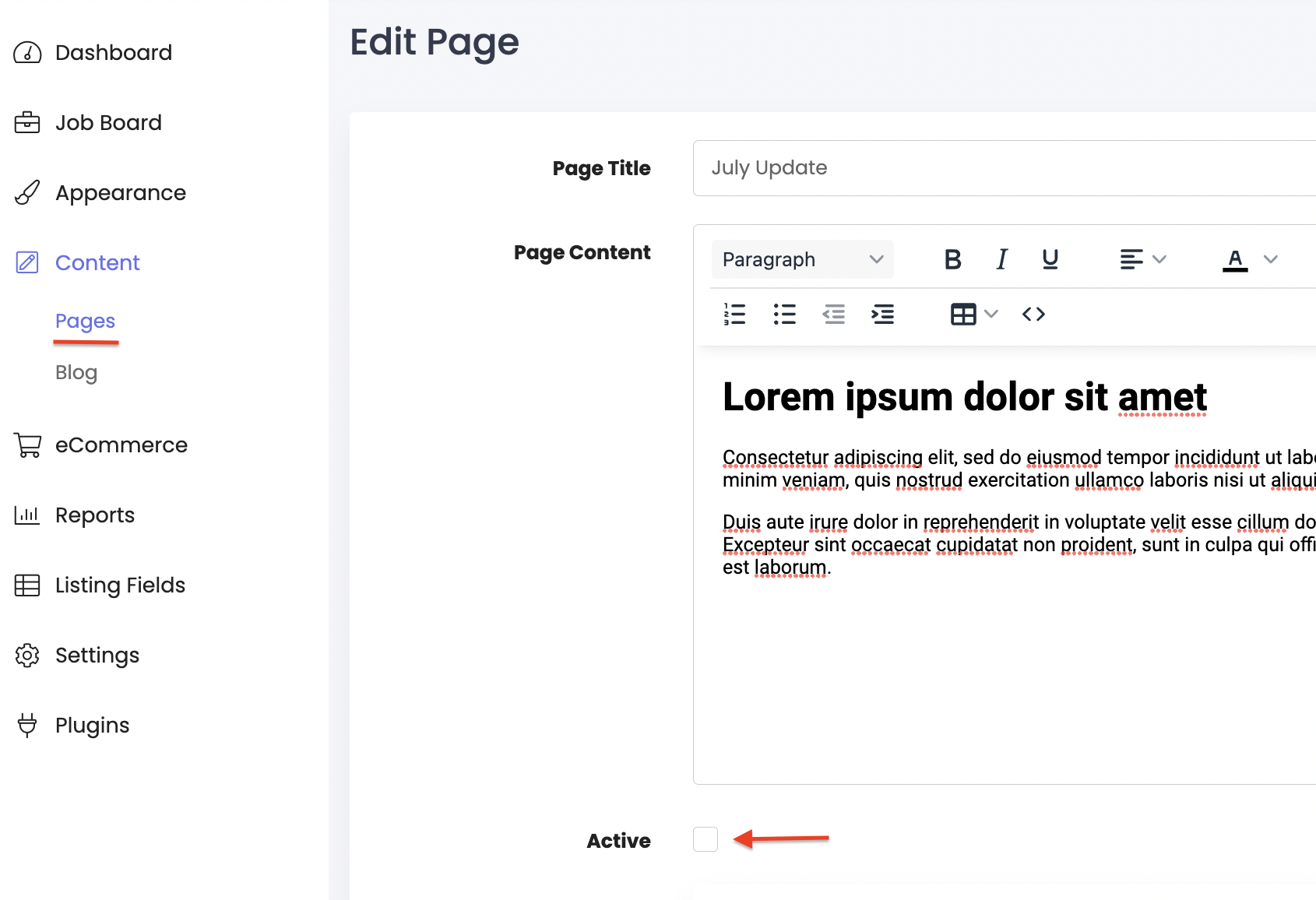 Tracking Tags For Job Auto Import
We've included an option to add a tracking tag at the end of the apply URL when doing Job Auto Import. This may be useful if your employers would like to track applications coming from your job board.

You may set this up in Job Auto import settings.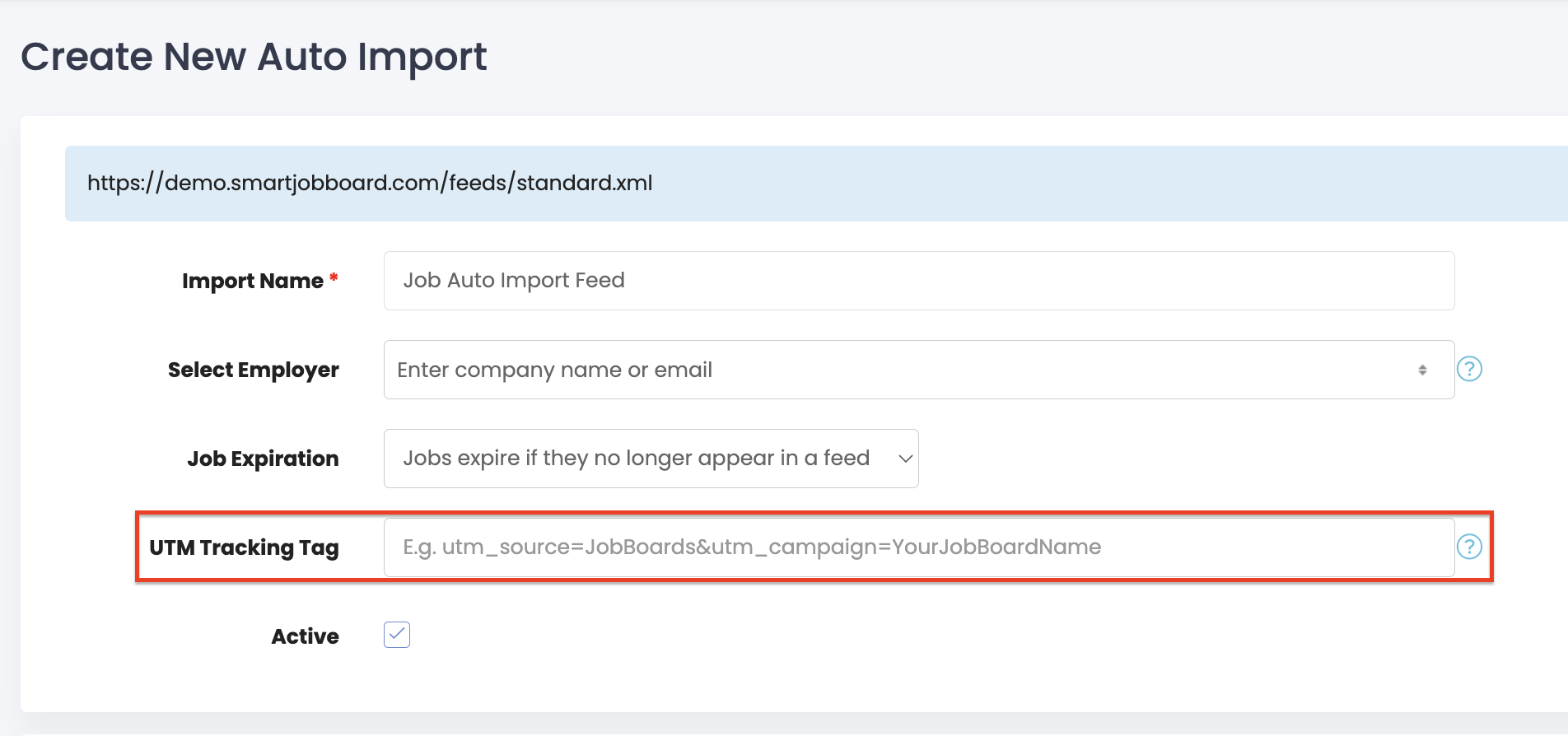 JSON Support For Job Auto Import
Enables to import jobs not only from XML feeds but also JSON feeds. Just use JSON feed URL when creating an auto import and we'll take care of the rest.
---
As always, thanks for taking the time to read our latest updates, and should you have any feature requests, please let us know as your feedback can potentially help shape future updates.