Smartjobboard is a top-notch job board software vendor. Our main goal is to produce perfect software for the best job boards. Besides the development of the job board script we also concentrate on the development of social and mobile add-ons to help our customers to get on top of the online recruitment industry. Indeed we realize that without excellent support service even the best software is nothing.
We have good reputation
Smartjobboard is a member of International Association of Employment Websites. This is a strong proof that we are recognized by recruitment community and have good reputation but the most important for us is the recognition of our valued clients. There are many positive reviews in the Internet about SmartJobBoard and we are thankful to every customer who spent his/her time and told a pair of positive words to the world about us.
You've spotted some mud about us in the web?
The one might find some negative feedback in the web about our company. In most cases, these are unclean methods of some of our competitors who spread groundless libels about us. Today this malpractice is natural against rapidly growing enterprises.
On the other hand as any successful software company, we have fans who love our product and folks who just do not like it. While it is impossible to please everybody, we are doing our best to satisfy the majority of our customers. However, there are always the ones who have negative opinion. For example, there might be no feature or service such people wanted to have, so they fiercely start to spread their discontent in the web.
No matter how many positive or negative reviews you will find, it is always better to try it yourself to form your own opinion. For that, we offer 14 days trial option, which would not cost you anything and would give you a perfect overview of all the benefits of our solution.
Do not worry
Below you can find some of the proven real reviews and references we have tracked down in the Internet about Smartjobboard that can help you to make a correct decision: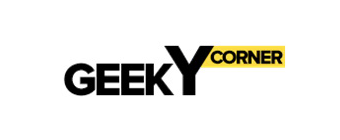 "
SmartJobBoard by Keen Steps Inc. is a product that you definitely should take a look at. It will surely meet your expectations when it comes to functionality. When you couple it with great support and decent prices. SmartJobBoard may just be the product that you need to turn your job agency into a haven for both job seekers and employers with all the benefits just for you.
"
"
One of the most feature-rich of the job board software solutions profiled, the price of $539 seems a little steep. But again, it deserves a serious look from those looking for way more control and ownership. While this solution offers many of the same features as the others, what makes SmartJobBoard stand out are its Add-ons for Facebook and LinkedIn. And, for just $300 extra, you can even get an iPhone application for your job board.
"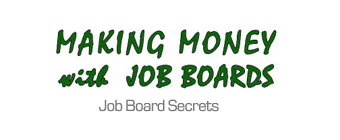 "
They really doing a lot to improve themselves over the other software vendors. I really see them innovating more and putting new stuff out there
"

"
Includes: job posting; resume posting; saved job search; job and resume alerts; resume videos; applicant tracking; ecommerce; RSS/XML job feeds; SEO-optimized; applicant screening questions; pay per resume view; employer reporting.
"