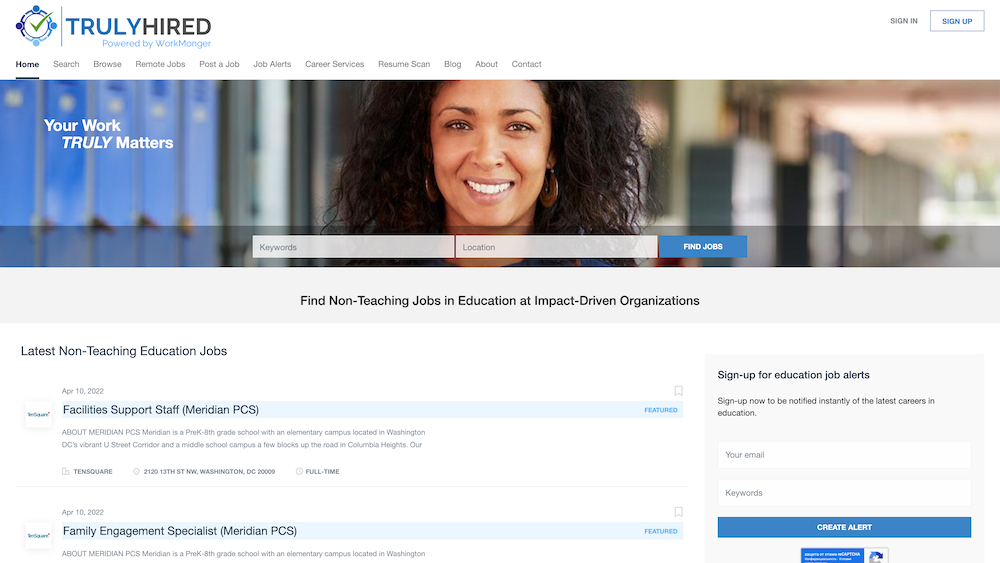 "Within our first month in business, we saw over 500 people create a job seeker profile on the platform, with a 13% apply rate."
—Meet Roger Conner, Head of Marketing at Truly Hired

Truly Hired connects leaders who are passionate about educational equity and transformation with meaningful job opportunities at mission driven organizations—essentially serving as both a recruiting and a talent matching platform.
"We evaluated a lot of different alternatives before we settled on SmartJobBoard. Part of the reason was the balance between ease of use and extensibility—we needed something that would allow us to easily launch a job board but that would also scale as we include more advanced features in order to further customize our job board and integrate it with other services."
SmartJobBoard enabled them to quickly launch a platform that empowers job seekers and employers to connect with each other in a user-friendly manner. It has made it possible for Truly Hired to bring a variety of sources together for job seekers, while offering additional services and listing support to employers.
To see if SmartJobBoard is right for you, take the next step.