This week, we're announcing a bunch of small product updates that, in aggregate, should help you run your business.
Employer Invoice Tab (Self-service billing)
Your customers will now be able to see and download all their invoices in the My Account section. This will make it much easier for employers to see all their purchase history in one place.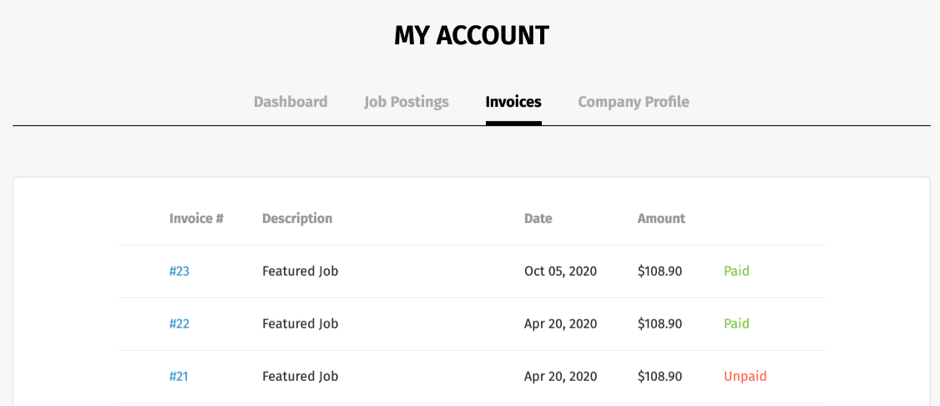 This update will also simplify billing for employers, allowing them to pay for unpaid orders in the Invoices tab. Billing is now completely "self-service."
As a side benefit, this update effectively eliminates the situation where an employer would contact you for a copy or their invoices. 
Bulk Update of the Expiration Date
This enhancement is for those of you who are managing thousands of jobs. You will now be able to change the job expiration date in bulk.
To use it, select several jobs at once and click "Update Expiration Date" in the bulk actions menu.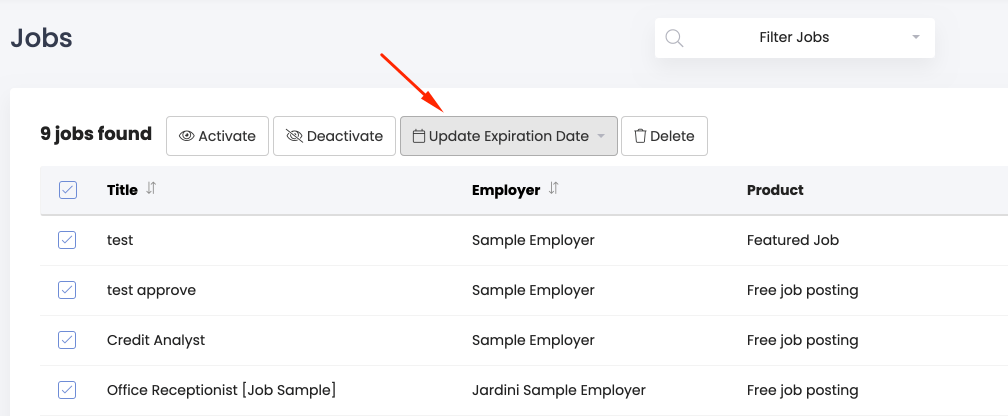 P.S.: You can also select all jobs instead of only jobs displayed on the page for bulk actions, which significantly simplifies updating all the jobs at once.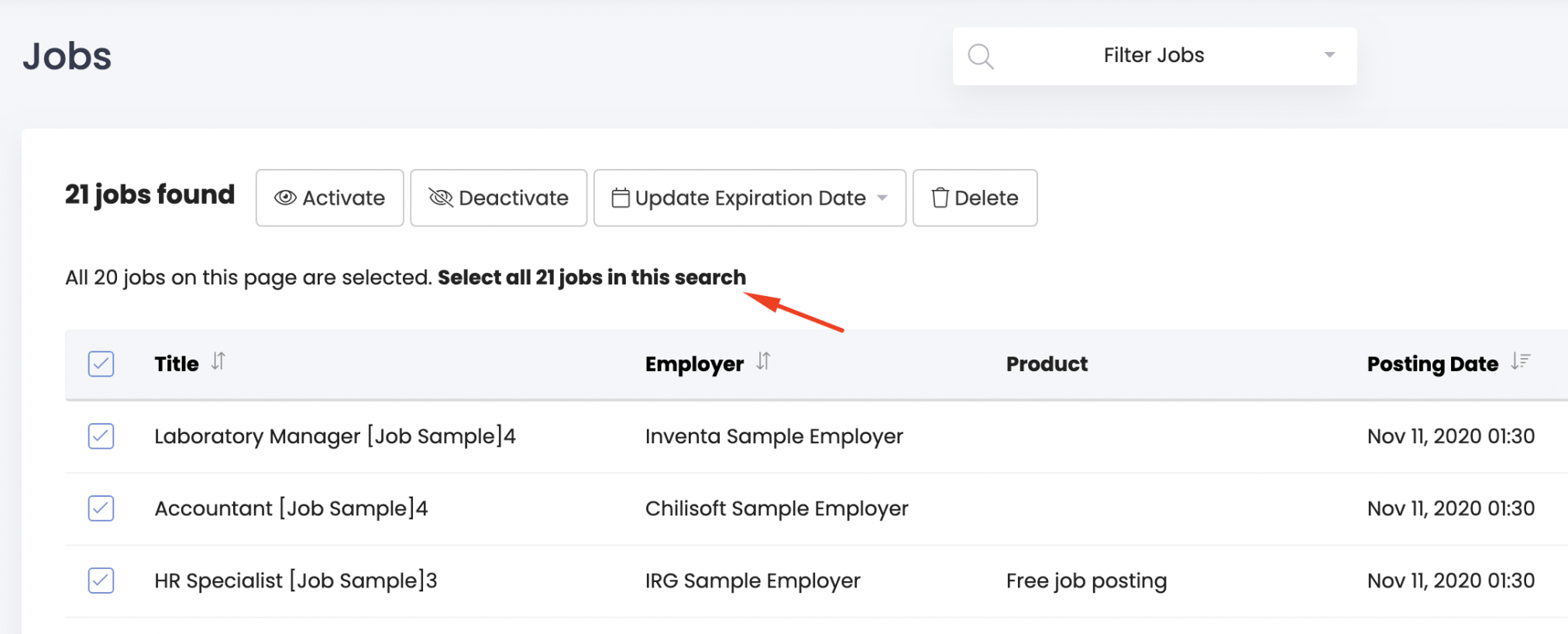 Performance Reports Export
Downloading your employer and job performance reports is now provided as a standard feature—making it much easier to share the data with your team.
To complete and export go to Reports > Employer Performance (or Job Performance), then select the date range and click "Export".
Open Nav Menu Links in New Tab
If you have links to external sites in your navigation menu it might be useful to open them in a new browser tab, in order to keep your website open in the existing tab.
You can set that preference by choosing the "Open in a new window" option when adding a menu item under Appearance > Customize Theme > Navigation Menu.
301 Redirects
This functionality will be particularly useful for job boards migrating to Smartjobboard. To keep the SEO juice flowing for your existing pages you may now set 301 (SEO friendly) redirects from your old URLs to your new URLs.
You may do this in Settings > System Settings > SEO > 301 Redirects.
All for now! As always, feel free to reach out if you have any questions on how to make the most of your job board!