Hi, job boarders all over the world!
We're gladly informing you that our long anticipated addition – "Shine" theme is available now!
The clues are in its' name 🙂 Indeed, this new theme will help your site shine and stand out above the rest!  Please keep reading to find out what I mean.
"Shine" Theme
Does compelling website design really matter? Many studies show that a well-built design generates better customer traffic, thanks to keeping users' interest and displaying site's clear online brand. Shine theme has all of it! Its' clean, simple, yet modern look will make loud first impression, which can become a selling point for your business!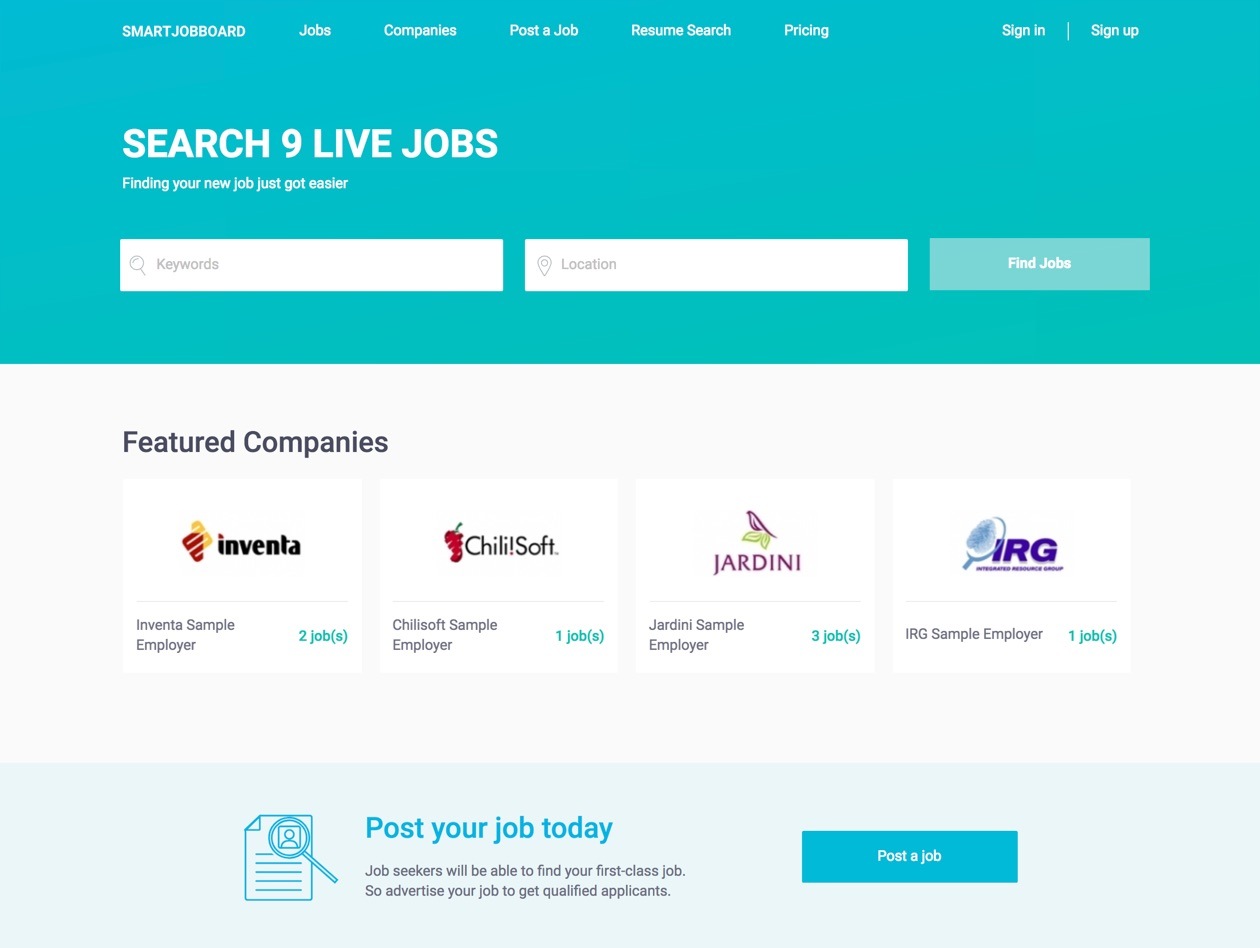 Listings' Block Display
The main attraction of this theme is a new approach to displaying jobs on the site. After all, this is what job boards do- they provide jobs for those who are looking for them. And what better way to offer what job seekers are after then by displaying jobs in clean cut boxes, bringing these jobs to the fore.
These sections show the most important info: Job title, job description and company logo in an exceptionally user-friendly way: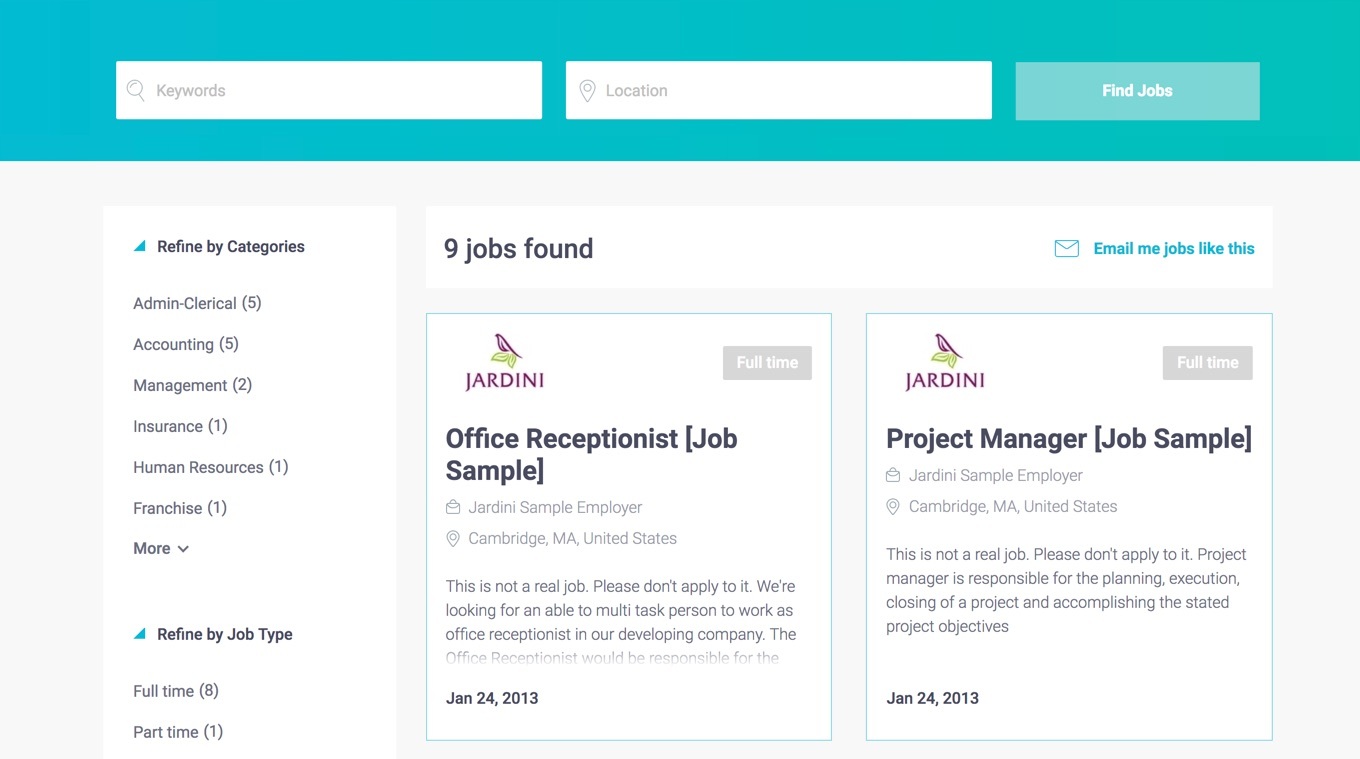 All of these boxes are clickable and will lead users to relevant job description page.
This clean sectioned style is consistent throughout the whole theme: Jobs page, Company profile jobs page and resume page.
Main Banner Gradient
Another cool addition in the theme is an ability to choose the main banner background colors:

All you have to do is choose two colors in setting, and the system uses them to create your own unique gradient scheme, that will reflect your brand and style.
If you want to try it out, just go to the admin panel> Appearance> Themes> Shine> Make Current and start enjoying this fresh new look.
Other enhancements
Flexible pricing boxes
Many of you add elaborated descriptions to the products you offer on the site. And most of the time, default text space is not enough. Before, this problem used to be solved by adding custom CSS code. Not anymore!
Now, products' description sections automatically adjust themselves to any text they contain. Believe me, this will make your life easier! As you don't have to worry about tweaking your pricing page or mind how much text you have.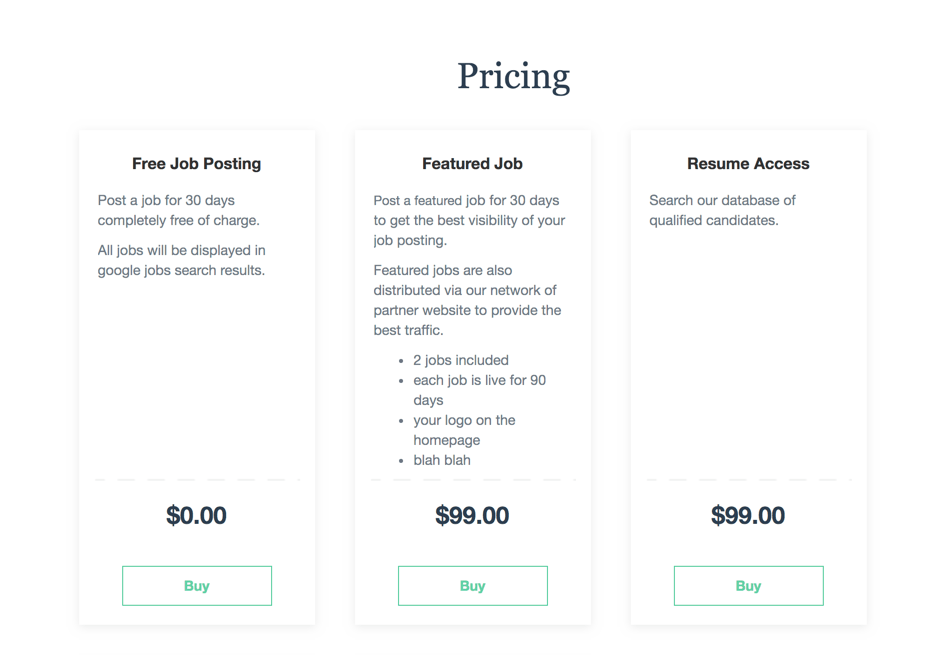 Load More improvements in employer's My Account
We've enhanced employer my account section by displaying 100 jobs before Load More (instead of 10 jobs). Your employers will surely appreciate this convenient improvement!
I really hope you will enjoy all new additions and improvements of this update, and go to your SmartJobBoard site right away to check all of them out! Meanwhile, SmartJobBoard team will continue working hard to help your sites rise up and Shine! 😉