Summer is over and it's time to put all your efforts into growing your business. Always dream big and you'll make it.
In this new update, we added multiple site-admins and sub-menu features that many of you have been eagerly anticipating, including ourselves.
Multiple site-admins

As your business grows, you may need to involve more than one person to help you run your job board. With our new multiple site-admins tool you can easily add as many site-admins as you need and grant them with diverse permissions to access your job board. This should help you share more effectively responsibilities among your teammates and better control your business.
To add a new site-admin, all you need is to navigate to your Admin Panel >Settings > Site Admins and click Add New Admin button.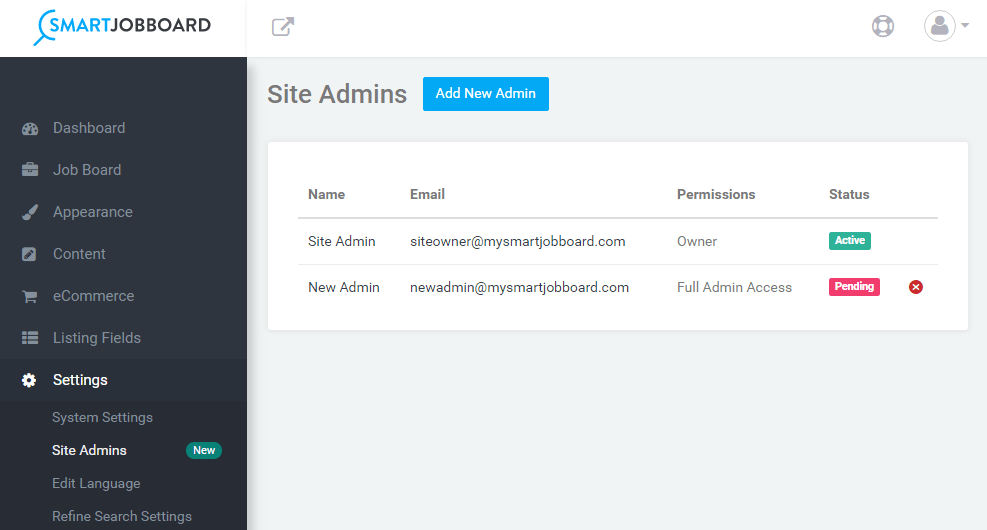 Next, add Full Name, Email of your new sub-admin and choose whether you want him to have a full access to your job board or a limited access.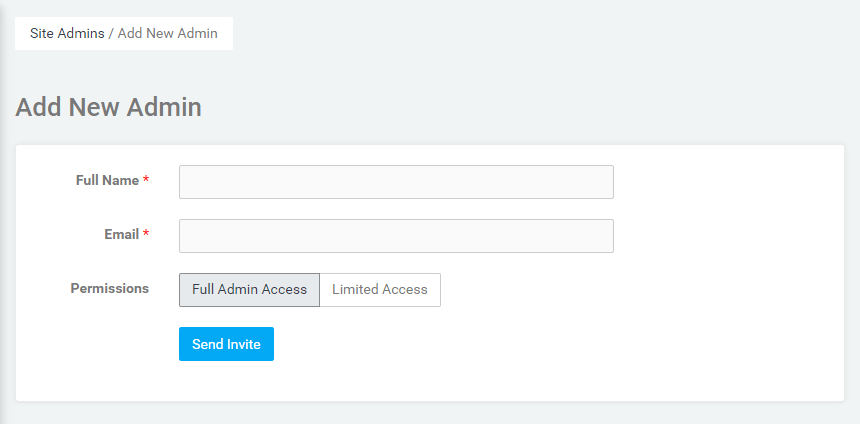 Full access means that your new site-admin will be able to access and make changes in all sections of your job board.
In "limited access" option you can choose permissions for this particular admin.
You can choose out of: Job board, Appearance, Content, Ecommerce, Settings and Configurations sections.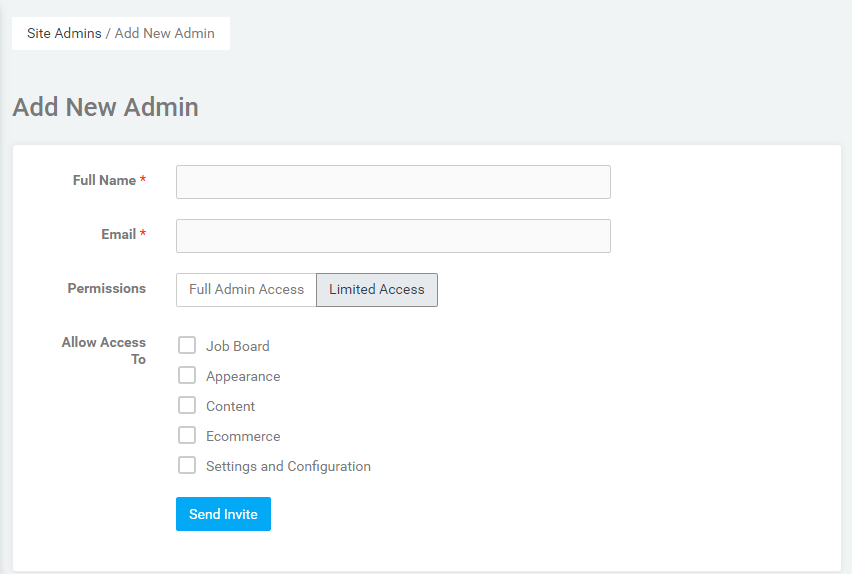 When finished, click Invite and system will send to your new admin an email asking to create an account in your job board.

Once an account is created, your new admin will easily be able to login to your job board and make changes.
Welcome Sub-menu feature
Clear and easy-to-use navigation is an important part of any website. Now Smartjobboard job board owners can easily create sub-menu items by simple drag-and-drop movements.
To create a sub-menu item, please go to your Smartjobboard Admin Panel > Appearance > Navigation Menu and move the needed menu item to right.

When finished, don't forget to click Save.
On your front-end sub-menu will look the following way:

That's all for today. Smartjobboard dev. team is working hard on other great features in order to make your experience using our system a delight. So, stay tuned and you'll learn first about what's coming next.