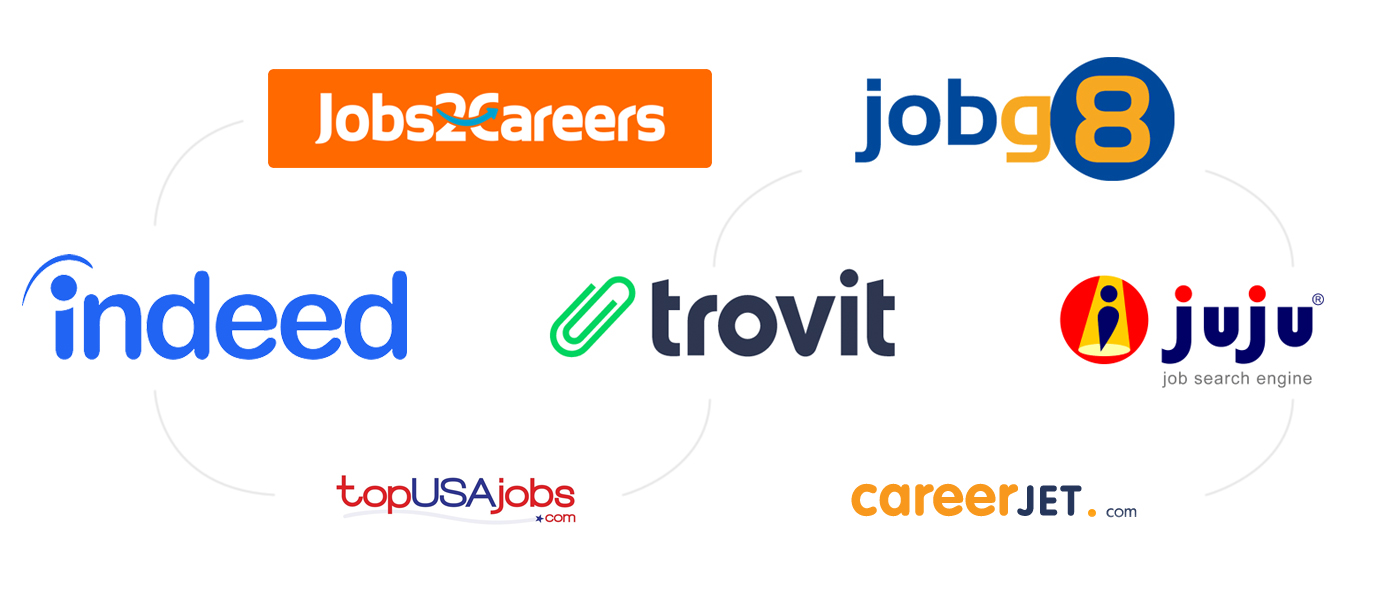 If your job board already has a decent amount of job postings, you might consider using job aggregators (aka job search engines) to distribute your jobs and reach even wider audience.
After all, job search engines is a very popular way for searching jobs. If you are lucky being listed in them, there is a good chance to attract a high-quality job seeker's traffic and offer more value to your customers (employers).
In this post, we're going to explore how you can submit your jobs to the most popular job aggregators. Also, we'll share some tips on how to get the most value out of them.
By the end of this post, you'll have the needed expertise in using job aggregators as a new traffic channel for your business.
Let's get started!
What is a job aggregator?
A job aggregator is essentially a search engine, like Google or Bing, but specifically designed to pull job postings from a variety of career sites and job boards so they can all be viewed in one location.
User's type in a query that may include job titles, locations, company names, etc., and then the aggregator uses an algorithm to pull together a list of the most relevant jobs.
Job aggregators require an XML feed with job listings in order to be indexed. So if you plan to use them make sure your job board platform will allow you to provide XML feeds.
The results usually start with sponsored jobs which job boards have paid to post, which are then followed by organic results that show up simply because they are related.
Why should you use job board syndication?
Job board aggregators are very convenient for job searchers, and therefore have become a popular resource. That is why it is so important for you to syndicate your jobs with the best aggregators out there to increase your traffic.
You can bet that most of your competitors are using this resource. In fact, research by Job Board Doctor shows that roughly 77% of job boards are using job aggregators to distribute their jobs, so you should definitely jump on that band wagon.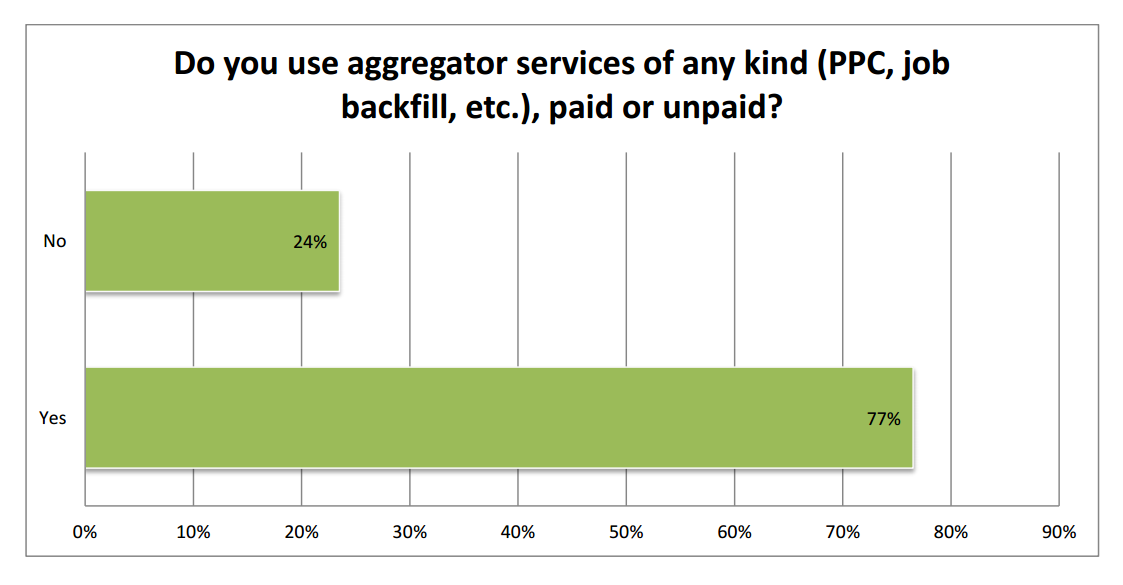 Job search engines come with upsides and downsides, which is why it's important to choose the right ones to suit your unique strategy.
For example, most job board aggregators are a more cost effective resource than Google AdWords because the cost per click is usually lower.
However, the conversion traffic produced by aggregators is often lower than the conversion from organic search results produced by quality job board SEO.
You simply have to decide what is most affordable and effective for your job distribution.
Which job board aggregators should you choose?
You have many options available for job distribution via aggregators and it's important to know which ones are the best for your business.
For example, most aggregators require you to pay to get your jobs indexed, but there are a few free options out there. The right option for your unique business needs will depend on your budget.
Some aggregators have a minimum amount of jobs you must have in order to get started, so if you are a newer board with fewer job postings then such an option wouldn't work for you just yet.
Below you can learn about some of the most popular and effective job aggregators available today, along with some information on how to use them.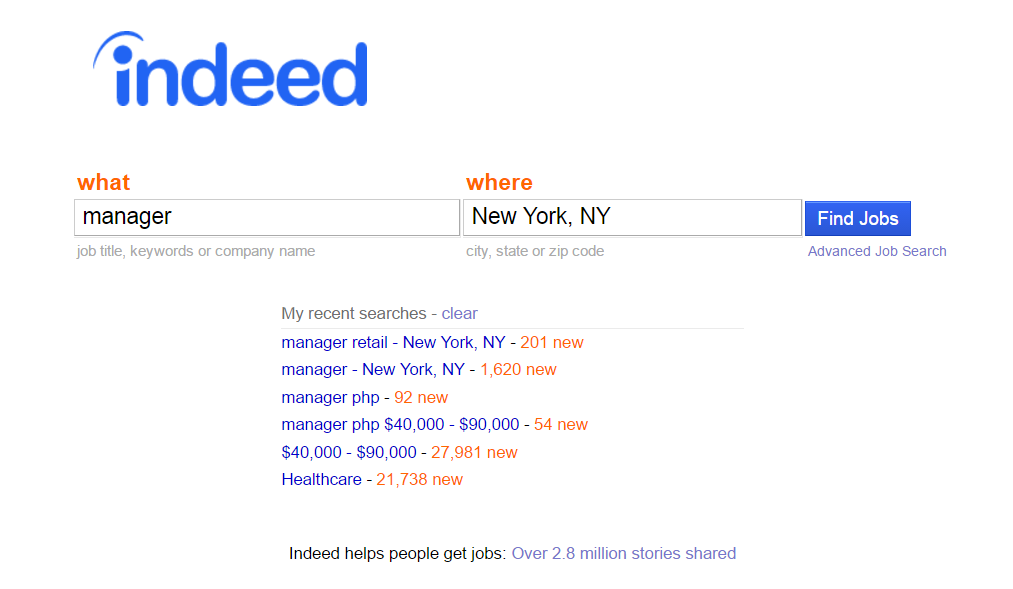 This aggregator is indisputably the most popular and effective job search engine available today. It generates more traffic than any of its competitors and is a very popular option among job board sites today.
Indeed claims that submitting your jobs for inclusion is free, but the reality is that getting your jobs indexed for free is virtually impossible.
If you want guaranteed indexing then you have to pay, and the price will vary depending on factors like job volume and the market or country in which the job board resides. On average you can expect a price of around $0.25 per click.
To submit a feed you need to contact Indeed and send the XML feed to your point of contact. They will handle the rest.
Before you make any submissions, be sure that they follow these important guidelines set out by Indeed:
Include only paid, current jobs directly posted to your board
Job pages should be easily viewable on your site without a login
Applications should take place directly on the Job Board and job seekers should not be redirected to any other websites (consider excluding jobs which redirect jobs seeker to another site to apply)
Include a clear contact page with address in the posts
No excessive or obtrusive advertising in postings
These are some of the most important guidelines to follow, but not the entire list. For more information, you can visit the Indeed guidelines page.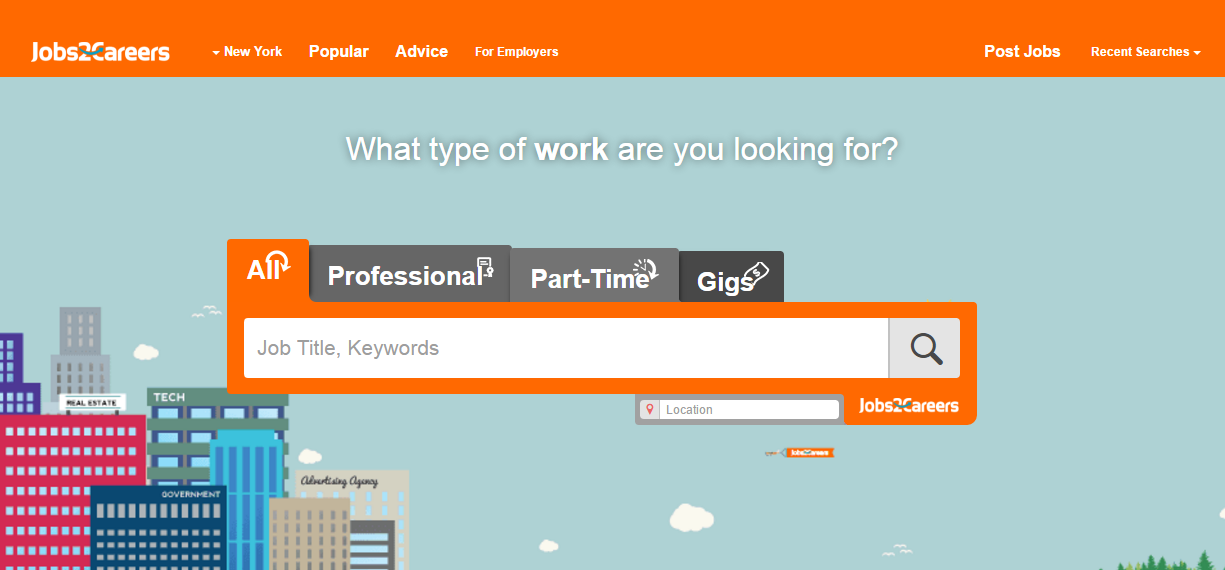 This job search engine boasts more than 20 million registered users and more than a billion monthly searches.
It is a pay-per-application site where you must first register for an account. Your costs will be determined by the size of your job board and the number of applications that come from the aggregator.
Some people prefer this innovative method of charging because you only pay when a job seeker has completed an application. This means that you are paying only for successful results. Pay-per-application aggregators are a great resource to help you only pay for what you need and what is working.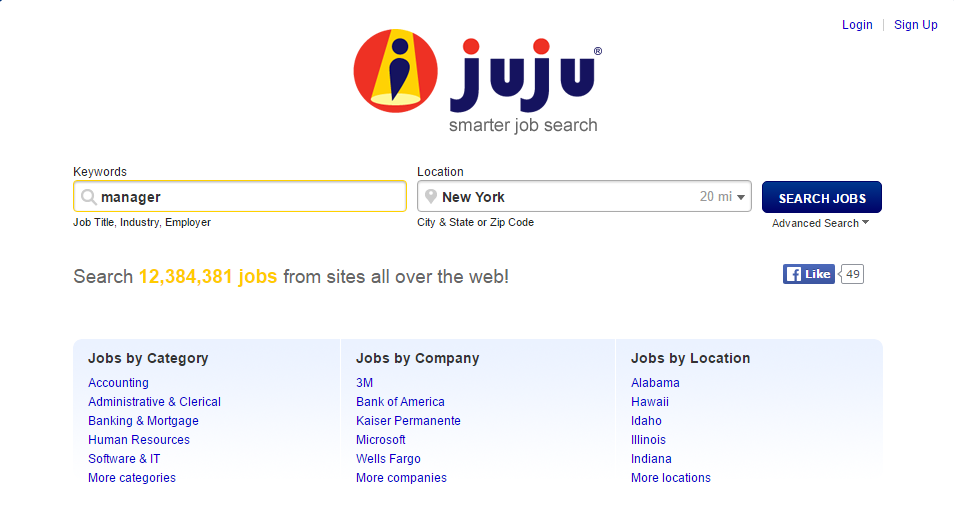 If you are looking for a job board-friendly aggregator that will allow you to submit job feeds for free then Juju is an excellent option.
Their results are listed strictly by relevance. They offer pay per click advertising for employers so you have both paid and free options to boost your job board traffic.
Some of their guidelines include:
Include only jobs posted directly to your website
Don't include jobs reposted from other sites
Jobs must have full descriptions and links
Job application information must be included in the job details
Dead links must be promptly removed
Pop ups and obstructive ads are forbidden
With flexible pricing and reporting tools to help you monitor your ROI it's no wonder Juju is a popular aggregator option.
You can visit their site to find more information about how this company can help you boost your traffic, and to post your jobs.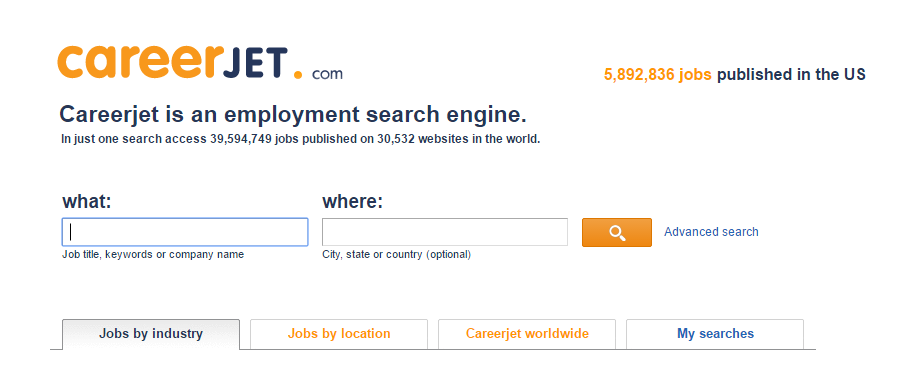 Careerjet charges $0.10 per click, so you only pay when a job seeker clicks on one of your job ads. They require a minimum of $100.
Once you create your advertiser account and the money is credited, your jobs will appear in their search engine. If your account runs out of money, your listings will be downgraded and then suspended until you replenish it.
You can manage everything with Careerjet through a personal account manager who will help you solve any problems and come up with the most effective solutions.
They are happy to speak with you if you want more information, and you can create your account on their website.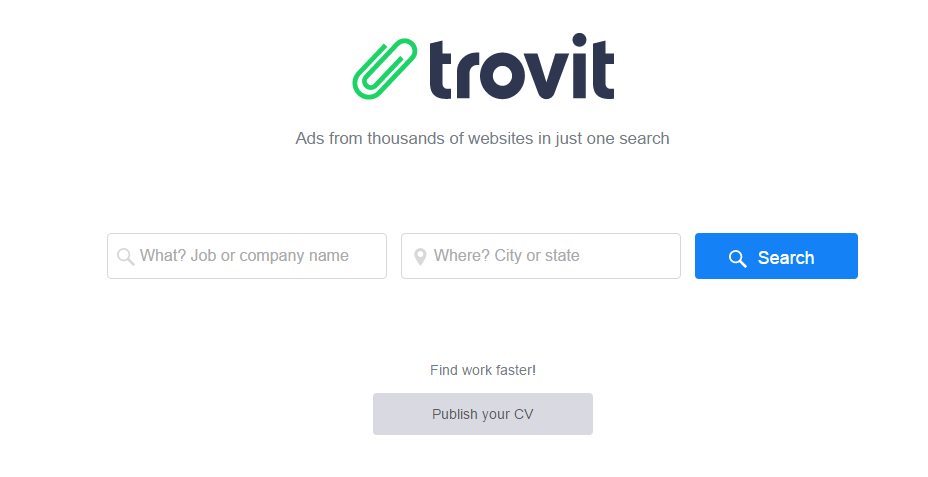 This is the aggregator you want to use if you are looking to target more of an international audience rather than only US job seekers. Specifically, the site mentions European and Latin American users.
The interface is easy to use and it is free to post your job ads. The main requirement listed for adding content to Trovit is that the page must contain a complete job description along with contact information.
You can visit their site for more information about posting your jobs, and begin posting right away.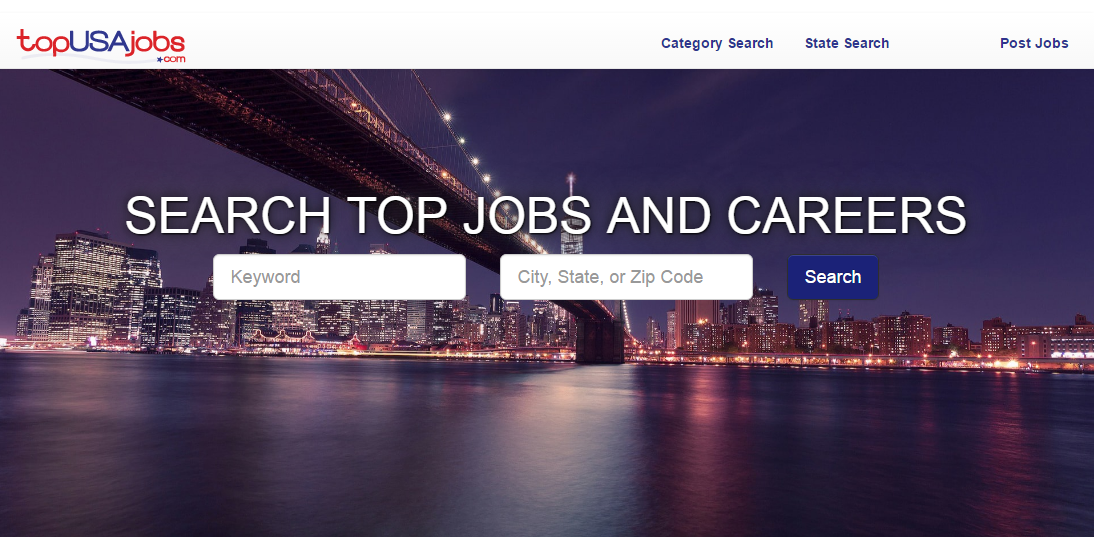 At TopUSAjobs they only allow paid advertising and they strictly target the US. Part of their claim is that when you advertise with them, your jobs will be posted on many other sites as well.
It is a pay per click charge, but you only pay for the first click in each user session.
The site offers simple set up and offers prominent logo display beside each listing you provide.
This site specifically states that they are designed for users with 100 or more jobs to advertise.
Visit their website to get contact information and see about advertising your listings affordably.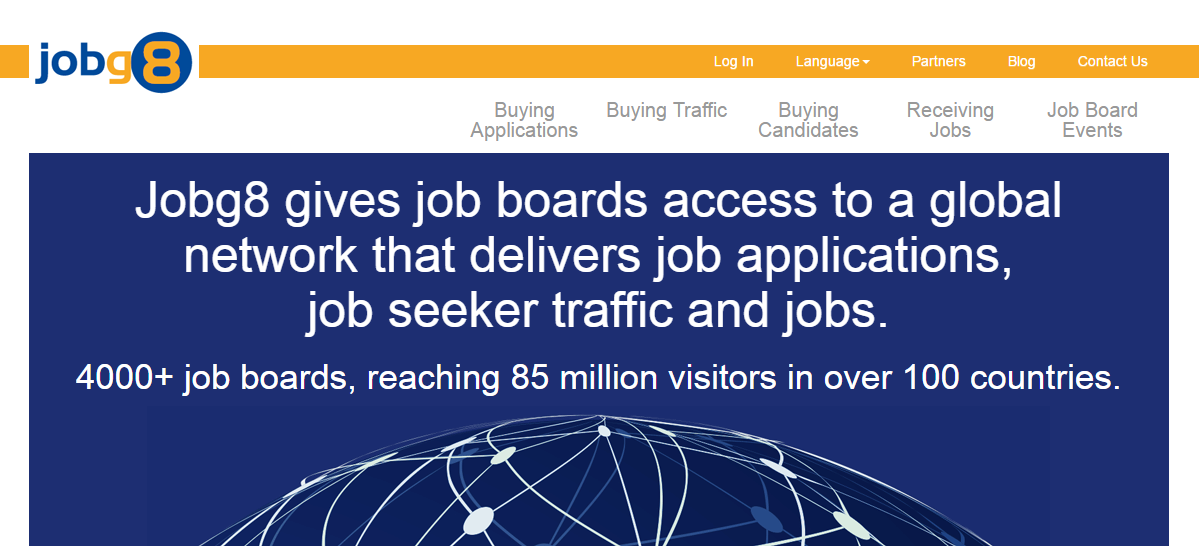 With Jobg8 you gain access to a global network that will deliver job applications, job seeker traffic, and jobs.
They charge on a pay per application basis, so you know that you are only paying for success.
Jobg8 operates with job boards in mind, and they work hard to offer tailored service to suit your needs. They can help you round out a strategy to drive more traffic to your job board and help you gain more job views.
In order to post your jobs and get high quality candidates as a result, Jobg8 encourages you to explore their website and then contact them to get started.
SimplyHired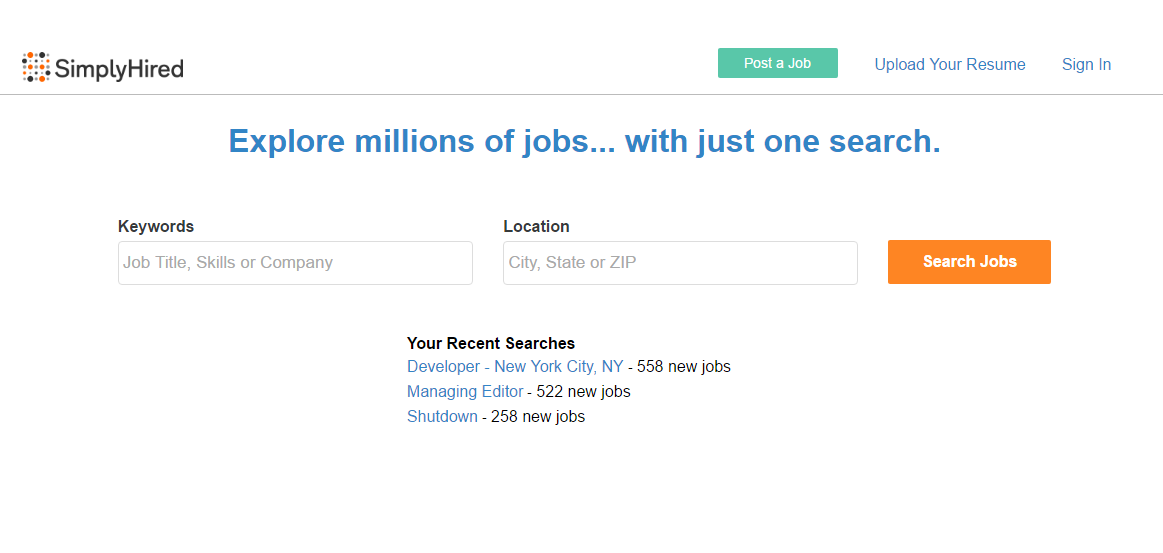 This aggregator has long been considered the second most popular job board aggregator around behind Indeed. But it will officially be shutting down as of June 26, 2016.
It was founded in 2004 and serves 30 million monthly users in more than 20 countries around the world, all of whom will need to find an alternative option. Though Indeed has not officially commented on SimplyHired's demise, rumor has it that their parent company is the buyer.
The speculation is that Indeed didn't want to run the risk of any other aggregators acquiring their biggest competitors and so they were willing to put money down to prevent it. There is a real possibility that more job aggregators will be acquired by other companies, reducing the number of options available to job board sites.
Your best bet is to stay abreast of the news and developments in the job syndication world so you know if any of your aggregators are about to go belly up.
Tips on using job aggregators
Once you have chosen your job board aggregators and established your business with them, you should start seeing the return on your investment in increased job board traffic.
Here are a few tips to help you get the greatest results.
Keep a closer eye to monitor just how effective your job syndication is by using an analytic tool to track the effectiveness of each traffic channel.
Use your new strategy as another incentive to offer your customers by adding the logos of the aggregators you use to your pricing page. When employers see those big, familiar names attached to your service, it might just sweeten the deal and help them decide in your favor.

Create two separate feeds: one with standard job posting which you submit to free aggregators and one with only featured (premium) jobs that you submit to paid job aggregators. This way you can offer your customers tiered service to suit a wider variety of budgets.
Do you have any creative or useful ideas for increasing the effectiveness of your job aggregators? Which ones do you use, and how are they working for you? We are eager to hear any questions, opinions, or advice you have to share in the comments below!